Over 17,000 left without power by 150kmh winds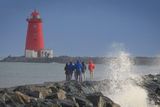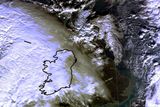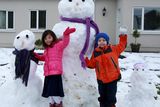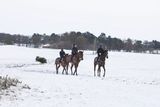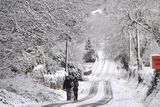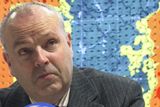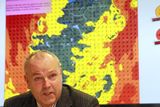 By Greg Harkin and Paul Melia
A total of 15,000 people are without electricity following a night of strong and gale force winds with gusts of up to 150km/h.
Storm Rachel crashed into Ireland last night as emergency services issued a red alert to the public.
The ESB reported this morning that the storm, which barrelled in from the Atlantic overnight, damaged electricity infrastructure in the north west, west and south of the country.
Approximately 17,000 people were without power in areas Donegal, Cork, Killarney, Galway/Athlone, Tullow and Wexford this morning.
Dublin Airport Authority said a number of Aer Lingus regional flights were diverted to Belfast because of strong winds, but overall it was 'business as usual' this morning. Passengers are advised to check flight status with airline before coming to the airport.
Due to high winds, 3 flights to Dublin from London Stansted, Oslo Rygge and Rome diverted to Liverpool, Shannon and Manchester. Customers will remain on board while the aircraft are refuelled and will position back to Dublin.
Eircom said that phone services have also been affected by the storm with 6,300 fixed line faults.
The Department of Education told schools in western counties they could close today as wind gusts topping a terrifying 150kmh are expected.
Met Eireann warned that although Dublin and surrounding areas escaped the worst of the storm, weather warnings are to remain in place until this evening.
Head of forecasting Gerald Fleming said the storm will be prolonged and will last throughout the day.
The coastal areas will get the brunt of it, but he said there will be violent gusts in pockets as the system moves inland.
A Red Status alert remains in place until later today for Donegal, Sligo, Mayo, Galway, Clare, Limerick and Kerry.
A number of ferry crossings were cancelled today and although train services were operating as normal, there were delays due to speed restrictions in the high winds.
The warning followed a meeting of experts at the National Emergency Coordination Centre in Dublin yesterday afternoon.
"This is a potentially dangerous storm," warned Mr Fleming.
Garda spokesman John Ferris warned "thrill-seekers" not to venture near the coast.
Inspector Ferris also asked drivers of high-sided vehicles, motorcyclists and cyclists to avoid travelling during this period, if they can, and to take extra care if they do have to go out.
Sean Hogan, from the Department of the Environment, said localised flooding "could pose a risk in some areas".
The latest storm follows a day of chaos yesterday with hundreds of schools around the Midlands and western counties closed due to heavy snow.
hnews@herald.ie