Olympics 'brought to new level' with Irish support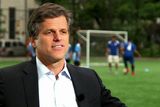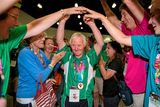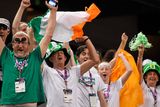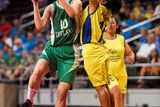 Kevin Doyle IN Los Angeles
Dublin's hosting of the Special Olympics over a decade ago took the games to a new level, John F Kennedy's nephew Tim Shriver has said.
Mr Shriver's mother Eunice Kennedy Shriver founded the Special Olympics in 1968 after spending years campaigning for better services for people with intellectual disabilities, including her own sister Rosemary.
In an interview with the Herald, Mr Shriver, the current CEO of the organisation, said that his mother's vision of the movement - which this week sees over 6,000 athletes take part Los Angeles - is encapsulated in Team Ireland.
"I think my mother would be very proud," he said.
"She was very proud, especially to be in Ireland for the games in 2003."
The Irish delegation in LA includes 88 athletes, a management team of 40, and 155 volunteers. Over 160 other countries are taking part, including competitors from troubled areas such as Syria and Iraq.
Greatest
"There are certain things in life that words don't do justice to. There's a sense that we're all in this together here," said Mr Shriver.
He also praised personalities such as Team Ireland Ambassador Robbie Keane who are busy promoting the Games in LA.
"We're so grateful to Robbie and others like him who come out to give that sense that the greatest in sports are here," he said.
Team Ireland has now secured 22 medals in swimming, athletics, equestrian, table tennis, bocce and bowling.
Peter Maylnn (57), the oldest member of the Irish squad, won gold in the bocce competition yesterday. The Mullingar man lapped up the applause as the LA Convention Centre broke into 'Ole, Ole'.
On the track at Loker Stadium, Rachel Ryan (26) from Tipperary was overjoyed with her gold medal in the 400 metres. James Meenan (20) from Dundalk, Co Louth, took bronze in the 200 metres.
At the Equestrian Centre, Dearbhail Savage's win was added to by Elizabeth Mair (37) from Rathfarnham, Dublin, Thomas Connolly (38) from Coolaney, Co Sligo and John Deevy (38) from Kilmeadan, Co Waterford. They took gold, silver, and bronze respectively.
The day was rounded off by Frances Power (52) from Navan, Co Meath who put in a huge performance to win a gold medal in the table tennis.