Obsessed man in 15-year reign of terror at B&B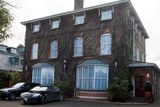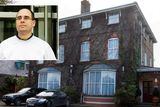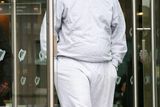 A FORMER employee of a south Dublin guest house terrified the owners for years by turning up and trying to beat down their door, looking for a woman he was obsessed with, a court heard.
Sergio Rodriguez (44) developed a fixation with the woman and returned from Spain looking for her, roaring to be let in.
The owner, Pat Halpin, said the accused, who has a psychiatric condition, had only worked for him for four months and had been repeatedly returning to the B&B for 15 years.
The woman, who is Swedish, had also worked there but had moved on and he did not know where she was.
Judge Bryan Smyth gave Rodriguez an eight-month sentence, suspended for two years on condition he stays away from the guest house and the whole Dublin 4 area.
The accused pleaded guilty to trespassing at Aberdeen Lodge, Sandymount on August 16 last year. He also admitted failing to move on when directed.
Dublin District Court heard the accused had travelled from Madrid when he arrived at the address. He was asked to leave the premises.
The following afternoon, he came back and was refused entry. Rodriguez began to kick the door, roaring and shouting and demanding to get in.
The gardai were called, but he continued to refuse to leave the area and was arrested.
The accused had previous convictions for offences arising from past incidents at the same premises, going back to 2001.
The court heard Rodriguez had not taken up bail and had spent two months in custody before his case was dealt with. He had spent periods of time in psychiatric care. Mr Halpin gave evidence that he lived at the guest house with his family and he had three children.
"My seven-year-old was saying, is this man going to come to the door again?" he said. "The tension was extremely high."
He had young employees in the early 20s and the incidents had deeply affected everybody.
He said the accused had convinced someone in the hospital he was being treated at to phone on Christmas Eve, "looking for this lady".
"I advised the nurse, somebody is manipulating you to call us like this, and she apologised."
Mr Halpin said on another occasion the accused had been "trying to break down the door".
He said there had been at least three incidents last year and "it's not going away, it's getting worse".
"It seems to us like it's going to go on forever," he said.
FIXATED
"Our family can't stand it any longer, we are at our wits' end. We have nothing against this man, he seems to be fixated on this ex-employee. We have no idea where she lives. She is a Swedish national.
"Fifteen years is a long time to be living with this," he said.
Defence Solicitor John Bermingham said there was a history to the case and Mr Rodriguez was "not well".
Mr Halpin said the accused had given undertakings to the court before not to have any contact, and "it begins all over again".
"On one occasion, he was so out of his mind that he broke into a neighbouring premises 10 doors away," Mr Halpin alleged.
Judge Smyth suspended the sentence for two years.
hnews@herald.ie