North Dublin criminal may have sourced car in botched murder bid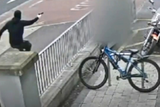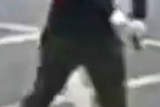 Gardai are investigating whether a notorious north Dublin criminal with links to gang boss Cornelius Price was involved in a botched gangland murder bid.
Officers this week made a fresh appeal for information in the case of Noel Boylan, who was lucky to escape with his life after he was shot outside a Lidl on Blakestown Road shortly after 5pm on June 1.
There have been no arrests so far in the investigation but the Herald can reveal that detectives are probing whether a criminal from Swords, aged in his late 30s, may have sourced the car that was used in the shooting.
The thug, who has served a number of jail sentences, has links to Price as well as the so-called Finglas 'Monkey gang' - a crew of Traveller criminals who have been subjected to a number of garda raids this year, one of which in April led to the seizure of a monkey in a cage.
"While there have been no arrests so far, this could easily change in the coming weeks, especially after this week's appeal," a source told the Herald last night.
"The images shown on TV has meant that the Swords man has been nominated as a suspect for getting the car used.
"It is a case now of seeing what happens next in this investigation."
Boylan was shot twice in the arm and chest in front of shocked shoppers.
Associates of slain Eric Fowler, including pals of the Monkey gang, have been investigated for the botched hit.
Gardai are probing links between the shooting of Boylan and the murder of Kinahan cartel-linked criminal Fowler, as well as the gun attack on Boylan's own son, Lee.
Injuries
Lee Boylan (24) was left paralysed after suffering life-altering injuries when a gunman shot him while he was sitting in his van on Blakestown Road, west Dublin, on March 6.
A man is before the courts charged with attempting to murder him.
That shooting in March happened just 450 metres from where his father was attacked in June.
Detectives have been investigating if the botched attack on Noel Boylan was carried out in revenge for the Fowler murder.
His killing has been blamed on associates of Boylan who have links to the cartel.
Gardai previously received information that Fowler (34) was blamed for the theft of €50,000 and suspect this may have been the prime motive for his murder.
After he was shot, Noel Boylan was rushed to Connolly Hospital, where he was guarded by armed officers and treated for serious but non-life threatening injuries.
Sources said Boylan remained conscious as onlookers rushed to his aid, and witnesses said that he had been shouting: "First they shot my son, leaving him paralysed... now they shoot me."
While Boylan was shot in the chest, it is understood the bullet missed vital organs.
Gardai cordoned off the busy shopping centre and the Lidl store was evacuated while Boylan was treated by paramedics.
Footage aired on RTE's Crimecall on Monday night shows a masked shooter opening fire on Boylan, who then stumbles inside the supermarket to safety.
The gunman begins to follow Boylan inside but then turns away and flees in a navy blue Toyota Avensis.
The images also show the getaway car in various places across the capital before and after the attempted murder.
A day before the shooting, the car - reg number 06-MH-1811 - is parked on Bramblefield Drive.
Spotted
On the day of the crime, it was spotted at the Littlepace roundabout before moving toward Shelerin Road and parking up in the Woodvale Estate at 3.35pm.
It then transports the gunman to the scene of the crime at 5pm before speeding away.
CCTV footage of the Toyota being bought was also broadcast - with gardai eager to identify a man filmed purchasing it last May.
EvoFIT images of two men suspected of being involved in the shooting were also released - one of the car buyer and another of the driver.
Noel Boylan has a serious criminal record.
In March 2007, he was jailed for his role in the attempted armed robbery of a bookmaker in Dublin on the day of the Irish Grand National.