New gang unleashes a reign of terror on Dublin's streets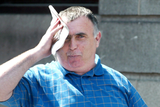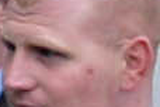 A dangerous new crime gang has unleashed a reign of terror on the streets of Dublin - and is also involved in violent organised criminality across the nation.
Sources have revealed that up to 20 criminals are now key members of the mob - nicknamed the "New INLA" - which has set up base in Ballymun on the capital's northside.
They are closely connected to feared crime figure Gerard Mackin, who was convicted and then cleared of a dissident feud-related 2007 murder in the North. Sources said that gardai were desperately trying to clamp down on the gang's activities with the arrests of a number of senior players in the mob.
"They are involved in extortion, criminal debt collection and drug-dealing, but they are also involved in legitimate businesses - they are making tens of thousands of euro each month," a source said.
"This gang has huge back-up from the North and they are going around like they own the place - and everyone is terrified of them.
"They are staying neutral in the Kinahan/Hutch feud because they are waiting to see what will happen."
Investigations into the mob were stepped up after a viable bomb and a Glock pistol were seized and a Polish man arrested after armed gardai pulled over and searched a vehicle near Mountrath in Co Laois on February 25 last. That incident led to the M7 motorway being closed for a number of hours. Sources said the bust led to "lives being saved."
A key member of the dangerous gang is Jonathan Keogh (30) from Dublin's north inner city. He was given an eight-year jail sentence by the Special Criminal Court in July 2009 after he was caught by gardai making pipe bombs the previous September.
Detonate
During the bust on Keogh in a Clondalkin apartment, gardai found the components for four pipebombs, including travel-alarm clocks that could be used to detonate the bombs.
They also found nails, which are usually taped to the outside of a pipe bomb and are meant to scatter when the bomb explodes, hitting anyone in the vicinity.
Another key member of the gang is a psychotic gangland criminal from Ballymun, who has acted as a bodyguard for hire and is suspected of being "extremely close" to the group.
The 30-year-old, who cannot be named here for legal reasons, has over 80 previous convictions including drugs, criminal damage, road traffic and possession of firearms has been causing mayhem since his release from jail over a year ago.
Sources said the gang were also believed to be behind two murder attempts against Limerick criminal Sean 'Cowboy' Hanley last year.
One of the senior gang members is suspected of being involved in a pipebomb intimidation incident targeting Dublin drug dealer Charlie 'The Walrus' O'Neill, before the 53-year-old died of natural causes in August.
This criminal and another feared dissident Republican are also the chief suspects for a savage torture attack in Co Limerick last November.