Never a Grey day on set with Dornan's movie pal Seamus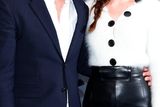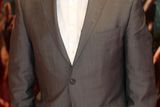 actor Jamie Dornan has revealed that his favourite person to work with on the Fifty Shades set was fellow Irishman Seamus McGarvey.
The director of photography, who has also worked on hits like Godzilla and The Avengers, was the funniest person to work with according to the Mr Grey actor.
Dornan (32) is set to become a Hollywood pin-up when the highly-anticipated film hits the silver screen this weekend.
But, in a rare chat with fans, he has revealed that his first day on set was "mildly terrifying".
When asked what he loved most about Ireland, the star of The Fall suggested Guinness and the people.
Meanwhile, his on-set pal Seamus McGarvey confessed that if it wasn't for director Sam Taylor-Johnson, the film wouldn't have been for him.
The pair have worked together before the Oscar-nominated cinematographer said he didn't want to let the chance to work with her again pass by.
"Her work is not hysterical when it comes to eroticism. It's not erotic for the sake of it; it's more psychological than that," he said.
"I did it because I didn't want to miss out on working with Sam again, but it isn't a film that I'd be drawn to otherwise," he explained.
"But, I can tell you that, at the end of a screening in LA, I was very proud of having worked on the film."
SEE PAGE 16