Net closing on killers of dad shot dead after dropping child to school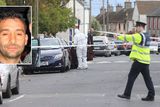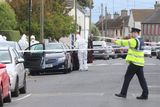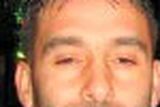 Arrests in a major murder investigation are expected within weeks as the net closes on the killers of Benny Whitehouse who was shot dead outside a north Co Dublin school last September.
The 35-year-old victim was blasted at Clonard Street, Balbriggan, north Co Dublin, at 9am on Thursday, September 25 and a major investigation into the feud-related killing has been ongoing for over three months now.
Gardai have seized the stolen car that they believe was involved in the murder.
But in a bizarre development it has also now emerged that the registration plate of this car has been cloned at least twice.
The Herald has leaned that the rightful owner of the vehicle has been attempting to get it back but gardai were granted more time to keep the car at a recent sitting of Dublin District Court.
At the hearing it emerged that a car matching the exact description of the seized car was spotted in Co Cork and in the north west of the country on the same day that father-of-two Whitehouse was shot dead.
It is believed that Whitehouse was murdered by a gang whose stronghold is in north Dublin and south Louth.
An English criminal who is now serving a jail sentence is suspected of acting as a getaway driver for the shooting which was planned for weeks in advance.
Whitehouse had been involved in a bitter feud with this lethal crew whose leader is facing serious charges before the courts.
He has linked up with a major crime gang from Swords and has been trying to exert control over the crime scene in north Co Dublin and south Co Louth for the past two years.
Legitimate
The gang have now moved into a number of 'legitimate' businesses in an attempt to launder the vast amounts of cash which they are making from the drugs business, sources say.
In October, Benny Whitehouse's brother Cliff (39) pleaded guilty at Dublin Circuit Criminal Court to violent disorder at Chapel Street in Balbriggan on November 11, 2013 in an incident which was linked to the feud.
Armed gardai were drafted in to keep the peace outside St Peter and Paul National School in Balbriggan following this and a number of other feud-related attacks.
On one occasion just before 9am on November 11, 2013, a van was forced to mount the footpath as children made their way to school after a gang of men allegedly used baseball bats to smash its windows.
hnews@herald.ie