'My DWTS stint proves life can be embraced at any stage', says Mary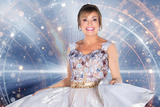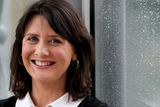 It will be a family affair for Mary Kennedy on Dancing With The Stars tomorrow as she gears up to perform to a song written by her nephew, Dermot Kennedy.
The former Nationwide star and dance partner John Nolan are going to dazzle the judges with a special Viennese waltz to the tune of Dermot's heartfelt hit, What Have I Done.
"My brother and Dermot's dad, John, and his mum and sister will be in the audience. It will be a nice Valentine's feel because it's about family love," she told the Herald.
"It's one of my favourite songs, so it's turned out very nicely for me. It's absolutely beautiful, dream-like and haunting. I think anybody who has love in their life will relate to it."
Mary's partner, Tom, will be joining her family in the audience after vigorous training for the show kept the pair from spending Valentine's Day together.
"I'm very happy with Tom, but unfortunately I'm not going to be spending Valentine's with him because we have been rehearsing all morning, and he's not around this evening either," she said.
"He'll come to the show on Sunday and I might see him tomorrow after rehearsals at Ardmore.
"I'm really hoping that the nerves will deflate a little bit this week. Sometimes, I worry about myself.
"I get so worked up. I can work really, really hard during the week and then I get too into my head rather than my feet on Sunday."
Mary gave a touching tribute last week to late RTE broadcaster Keelin Shanley just hours after she heard the tragic news. She said she hopes her dance show stint will encourage viewers in her age group to "embrace life" like Keelin did.
"It was two or three hours before we went on air that Larry Bass came to me and told me that Keelin had died, and he invited me to say something. It was lovely, it was very nice to pay tribute to her because she's a gorgeous woman," she said.
"Her husband, when he was speaking at her ceremony, said it was very nice to have that tribute on DWTS, so that was nice for me too.
Risks
"There's a chasm in between me and the other contestants with regards to age and skill, but I really hope watching me do this is a sign to people at my age and stage to just embrace life.
"It doesn't have to be dancing, it can learning to swim, or just taking risks and living. When you see somebody as beautiful as Keelin dying far too young, it just really makes me realise that we must make the most of every moment that we have and she did.
"She made the most of every one of her 51 years, and touched so many people."