Murder victim was planning sex party, accused tells court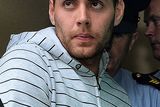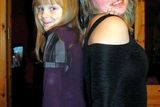 THE man accused of murdering Jolanta Lubiene and her daughter Enrika told gardai that she was planning a swingers party before she returned to Lithuania.
DNA samples from over 60 men were taken by gardai in the course of the investigation.
Aurimas Andruska (27) of 7 Ardmoniel Heights, Killorglin, said Ms Lubiene was not a friend of his and he had only met her twice, on the Tuesday and Thursday nights before she died.
The bodies of Ms Lubiene and her eight-year-old daughter Enrika Lubyte were found at their home at No 9 Langford Downs, Killorglin, on June 16, 2013.
DEATHS
Andruska denies the double murder. He told gardai he was "shocked" when he heard of their deaths.
Sgt Tim O'Keeffe told the murder trial that DNA samples from over 60 men, including the accused, were taken in the course of the investigation.
In his witness statement on June 24, Andruska said he had called to Ms Lubiene's home at around 8pm on Tuesday, June 11 to collect some DVDs she was giving away.
He told gardai he had heard about Jolanta from his three friends, Audrius Grigiliunas, Vitalijus Krivobokovas and Aurimas Mockus, who told him she had sex with a lot of men.
Andruska also told gardai he thought his friend Vitalijus Krivobokovas was meeting Ms Lubiene for sex, but he wasn't sure.
While giving evidence in court, Kribobokovas denied he had a relationship with Ms Lubiene, though he later admitted under cross-examination he had told gardai they had a "physical relationship" when they first met around three years before she died.
When he called to the house on Tuesday night, Andruska said Ms Lubiene told him about a swingers' party she was organising for when she finished work before she left for Lithuania.
He spent about 25 minutes at her house, in the hallway and kitchen. He said they smoked a cigarette at the door and had a cup of tea before having a glass of wine.
During that time he said Ms Lubiene's daughter Enrika, who had been outside riding her bicycle, came in to have something to eat.
Before leaving he told Ms Lubiene he would give her a bottle of Captain Morgan's rum as payment for the DVDs.
Conversation
He called around again to her house on Thursday, June 13 to deliver the Captain Morgan's. Ms Lubiene answered the door and thanked him but he said they had no conversation.
He said he learnt of their deaths at around 10.30pm on Sunday, June 16 when his Polish housemate Pawel came into his room and told him Jolanta and her daughter had been murdered.
"I was shocked. It was very sad. It was a little girl," he told gardai.
Andruska was arrested on June 27.
He was released without charge but arrested again for the purposes of charging him with the double murder.
The court heard he was co-operative, polite and respectful to gardai at all times.
hnews@herald.ie