Mum-to-be avoids jail for attacking four gardai in rage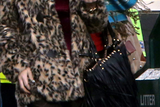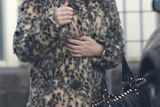 A YOUNG woman assaulted four gardai, kicking one in the head when she flew into a violent rage after she was arrested following a row at a family gathering in a pub.
Zoe Thompson (22) was already out on bail for seriously assaulting two men with a stiletto-heeled shoe when the drink-fuelled attack on the gardai happened.
Judge Bryan Smyth gave her a six-month suspended sentence, and said he would have jailed her but for the fact that she is now pregnant.
Thompson pleaded not guilty to four counts of assault on a garda.
The victims were Gardai Brian O'Reilly, Francis Glennon, Paula Burke and Dolores Walsh.
She also denied public drunkenness, causing a breach of the peace and offensive conduct.
Judge Smyth found her guilty of all charges except the offensive conduct count, which he dismissed.
Dublin District Court heard the incident happened at Grumpy McLafferty's Pub in Tallaght last March 23.
Garda O'Reilly arrived at 11.15pm to see Thompson in a row with a man in the middle of the bar.
She struck the man on the side of the head with her hand.
Garda O'Reilly separated them and Thompson was extremely intoxicated and aggressive.
She was shouting obscenities at the man she had been fighting with.
Garda O'Reilly got her down to the ground and handcuffed her as she attempted to break free.
He lifted her up and as he brought her out, she kicked Garda Glennon in the leg.
As Garda O'Reilly placed her in the patrol car, she shouted: "You f***ing c**t, I know where you live, you are dead."
While she was in the car, she kicked out, hitting him in the knee and shin, causing pain.
She then had to be walked to Tallaght Garda Station.
Garda O'Reilly agreed with defence solicitor Edward Flynn that the dispute between Thompson and the man had reached a "fairly serious scale of escalation".
Thompson felt she was the one under threat and being subjected to verbal abuse.
Garda O'Reilly did not see this. He did not accept the accused's explanation that if she hit anyone it was because she was in pain as she was restrained and did not intend it.
Garda Burke said the accused lashed out and tried to headbutt her at the hatch area at Tallaght Garda Station. In the cell, Thompson struck Garda Burke in the chest with her leg.
She could not recall whether the accused was still handcuffed at this point.
Garda Walsh said the accused kicked her in the right foot, causing bruising.
In the cell, Thompson was on the bunk when she kicked Garda Walsh in the forehead, bruising her.
Thompson told the court there had been a "family argument that escalated".
"I didn't intend to hit any of the guards but as I was being held it did hurt," she said of the incidents at the pub. "I didn't purposely kick anyone."
She did not agree with the garda evidence on the incidents at the station, saying she did not hit anyone.
"When I was brought into the cell area I was laid on my stomach, I was restrained, I couldn't move," she said.
upset
"I was flat on my stomach with my arms behind my back."
In cross-examination, she admitted she was drunk and that she was seen picking up a chair on CCTV footage.
"I was upset," she said.
She did not remember telling the garda he was "dead".
Mr Flynn accepted the facts of the case "don't paint a particularly attractive picture".
"She is deserving of a prison sentence but I will suspend it given her expectant state," the judge said.
"She is going to have to do something with her anger or else she is going to find herself in prison for a very long time."
hnews@herald.ie