Movie reviews: Focus, It Follows, The Boy Next Door, The Second Best Exotic Marigold Hotel
FOCUS (Thriller. Starring Will Smith, Margot Robbie, Rodrigo Santoro, B.D. Wong, Gerard McRaney, Robert Taylor. Directed by John Requa and Glenn Ficcara. Cert 15A)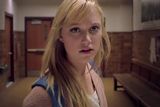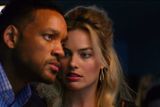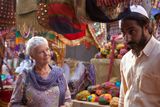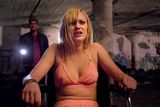 Freaky horror It Follows is the pick of the bunch this week, as Will Smith's comeback falls a little flat
FOCUS (Thriller. Starring Will Smith, Margot Robbie, Rodrigo Santoro, B.D. Wong, Gerard McRaney, Robert Taylor. Directed by John Requa and Glenn Ficcara. Cert 15A)
It can frequently be a bad omen for a movie when a particular project has been knocking around Hollywood for several years, with several stars attached but subsequently citing 'scheduling problems' as a reason for dropping out.
In the case of Focus, from the writing/direction team of John Requa and Glenn Ficcara, names associated with the high-concept hustle caper included Ryan Reynolds, Emma Stone and Kristen Stewart so one would imagine that the originators were only too happy to have Will Smith's star power come on board but I doubt that they're too happy now.
Requa and Ficcara come with an impressive CV, featuring Crazy Stupid Love, Bad Santa and I Love You, Philip Morris. In a glossily-shot New York, Nicky (Smith) appears to strike it lucky with Jess (Margot Robbie) only to discover he's been the target of a classic 'honey pot' con but, sad for Jess and her accomplice, Nicky is a con artist himself.
Cut to New Orleans where Nicky and his large crew appear to be preparing a major scam surrounding the Superbowl, when Jess turns up and is asked to join them. Now, the essence of any good con caper is that the mark has to be some ultra-wealthy person who's done something terrible and gets their come-uppance in the end.
However, the mistake Focus makes is that before an elaborate ruse can be perpetrated on an Oriental gambler (B.D.Wong) Nicky's gang revel in ripping off normal tourists who just happen to be in town for the game.
Wallets, rings, watches and necklaces are nicked with glee, ATM machines tampered with and credit cards are skimmed. And we're supposed to root for these people? They may as well have made a film about a gang of dippers on the Dart.
With that essential connection between characters and audience irreparably broken, Focus just lurches from one improbable set-piece to the next, most of the finale involving some sort of Formula 1 lark in Buenos Aires.
Smith has undoubted charisma but we're beyond caring by halfway through, while his on/off romance with Robbie lacks any chemistry whatsoever.
Focus likes to think it's following in the tradition of the Ocean's movies but it's really not even up to the average episode of Hustle.
**
IT FOLLOWS
(Horror. Starring Maika Monroe, Keir Gilchrist, Daniel Zovatto, Lili Sepe, Jake Weary, Olivia Luccardi. Directed by David Robert Mitchell. Cert 16)
Last year's brilliant The Babadook set a new bar for horror movies this decade and yet, six months later, that mark has been reached by It Follows.
Apparently inspired by a childhood nightmare of director David Robert Mitchell's, in which he was being followed by some relentless, slow-moving entity which never stopped coming after him, this takes several well-worn horror tropes, jumbles them up, adds several original ingredients and comes up with a truly terrifying experience.
The film opens with a terrified teenage girl running out of her suburban house and onto a street while her father shouts after her. We can't see what's panicking her as the camera pans around until she gets into her car and drives to a lake where, utterly scared and defeated, she calls her parents, leaves a tearful message and we cut to daylight and her mutilated corpse lying by the shore.
It's a bravura and devastating opening before we meet Jay (Maika Monroe), about to head to college and dating Hugh (Jake Weary). Alas, after they have sex she's informed that he's passed on a deadly curse to her which will follow her until she can pass it on to someone else. To reveal any more would be unfair but, safe to say, there are echoes of The Ring and early John Carpenter movies.
The film is great too on providing Jay with the support of a group of believable friends, is not without occasional flashes of dark humour and truly original in scaring the audience with the way the entity manifests itself.
***
THE BOY NEXT DOOR
(Thriller. Starring Jennifer Lopez, Ryan Guzman, John Corbett, Ian Nelson, Kristin Chenoweth. Directed by Neill Fearnley/Rob Cohen. Cert 16)
Watching this truly dreadful and thoroughly cack-handed effort, it's easy to forget that when she starred in Steven Soderbergh's great Out of Sight with George Clooney there was every chance that Jennifer Lopez had a serious future ahead of her as Grade-A movie star.
Fabulous looks, great comic timing and a huge fanbase made her future look bulletproof until things went off the rails during her association with Ben Affleck (the 'Bennifer' years), leading to the disaster that was Gigli. Believe me, this makes Gigli look like All About Eve.
A variation on the Fatal Attraction school of thriller, here J-Lo plays Claire, a teacher of 'the classics' in a California high school who's separated from her husband (John Corbett) and happy for her teenage son (Ian Nelson) to befriend the 19-year-old hunk Noah (Ryan Guzman) who's moved in next door. Every cliche is signposted a mile off and when she foolishly spends the night with Noah he turns into a psycho stalker.
Badly directed, sloppily edited and atrociously acted, The Boy Next Door does, however, provide some unintentional laughs, not least when pre-psycho Hugh presents Claire with a copy of The Iliad and she proclaims "Wow! A first edition!" I'll leave you to think about that.
*
THE SECOND BEST EXOTIC MARIGOLD HOTEL
(Comedy/drama. Starring Judi Dench, Maggie Smith, Bill Nighy, Celia Imrie, Richard Gere, Dev Patel, Penelope Wilton, Tamsin Greig, David Strathairn, Ronald Pickup. Directed by John Madden. Cert PG)
With The Best Exotic Marigold Hotel having raked back more than 10 times its budget, it was inevitable that the producers would be back for a second bite at the grey pound and with a large ensemble cast.
We're still with a group of ex-pat retirees in Jaipur, India, photographs beautifully throughout, where Sonny (Dev Patel) and the not-racist-anymore Muriel (Maggie Smith) have plans to expand the franchise, leading to a plot reminiscent of the Fawlty Towers episode The Hotel Inspectors, with Sonny wondering which of the guests is there to check them out.
It's all very gentle, there are some lovely scenes between Judi Dench and Bill Nighy while the presence of Richard Gere as a would-be American writer provides some catnip for female viewers of a certain age.
***