Mortgage cap to hit Dubs hardest as 20pc deposit rule to apply over €220k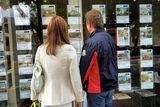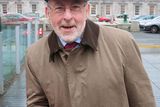 home buyers in Dublin may end up having to save a much higher deposit than their country counterparts after new restrictions on lending are introduced, it is feared.
The new rules mean that first-time buyers will need to save a 10pc deposit on borrowings up to €220,000.
But a 20pc deposit will be required for amounts above that limit.
impossible
While the new cut-off point will not have as much of an effect on buyers in rural Ireland, house prices are higher in the capital where €220,000 will buy a much smaller property, often in a very built-up area.
The average three-bed semi-detached house in Dublin 13 is changing hands for €320,000, according to a recent property survey.
But the same size house in Co Laois can be bought for around €100,000.
To bid for the €320,000 property in Dublin first-time buyers will need to save around €43,000 as a deposit, whereas in Laois a deposit of only €10,000 would be required for the same size house.
Saving for a deposit is difficult enough for many couples who are struggling financially but if they are already paying high rent in Dublin it makes the dream of owning a home nearly impossible.
"In Dublin, half of the houses being bought by first time buyers are below €220,000," said Central Bank Governor Patrick Honohan explaining how the cut-off figure was arrived at.
But that means that the other half are buying homes for more than €220,000 and will be hit by having to save higher deposits unless house prices fall.
"What we are trying to prevent is the psychological loop between prices and credit," Mr Honohan said on RTE.
"If we can avoid that we can keep banks safe and we can keep borrowers safe. It is important that borrowers don't get over indebted," he added.
The commission that decided the new lending rules, chaired by Mr Honohan, said they did consider the possible impact on Dublin buyers.
"We can't separate out Dublin from the rest of the country. Where does Dublin start and where does it end?" said one commission member.
Meanwhile, Fianna Fail Finance Spokesman Michael McGrath has said the new rules will make it very difficult for people who already bought small houses or apartments and now want to move up to family homes.
"The problem has been shifted to those who want to trade up because there is a blanket 20pc deposit rule for those who currently own a property and want to move home," he said.
"That could be a young couple in an apartment with children, which is completely unsuitable for their needs.
"They now need 20pc of the value of the new mortgage," he added.
"The 20pc requirement for people who are not first-time buyers is excessive," said Mr McGrath.
onerous
"What the Central Bank is doing for first-time buyers is broadly reasonable but there will be problems in urban centres like Dublin and Cork," he explained.
"The real issue these regulations throw up is where people want to trade up.
"If you are in a property worth €250,000 and you have a number of children and little or no equity in the property and you want to move up to a house worth €400,000 you need to have €80,000 to put towards that property, and that's really onerous," he added.
"The problem has been moved on to people who are not first-time buyers."
cfeehan@herald.ie