Monk's brother under 24-hour garda watch after second murder bid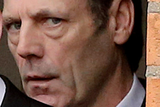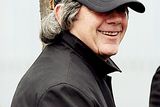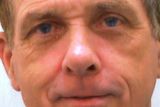 A brother of Gerry 'The Monk' Hutch is under 24-hour surveillance after gardai foiled a second assassination attempt on him in the space of three weeks.
Patrick 'Paddy' Hutch Snr (55) is under active threat from the Kinahan cartel, and gardai fear he is the prime target of the organised crime gang.
The cartel is responsible for the murder of his son, Gary Hutch (33), his nephew Gareth Hutch (35) and his brother Eddie Hutch (58).
In the most recent incident - which occurred last Thursday - detectives were made aware of a hit "at an advanced stage" on Patrick Hutch Snr.
Officers from the Garda Crime and Security branch, which includes the National Surveillance Unit (NSU) and the Special Detective Unit (SDU) received intelligence of the threat.
Safety
The information was passed on to armed and uniformed gardai in the DMR North Central Division, with all available units racing to Mr Hutch's north inner-city home shortly after 4pm.
However, no hit was carried out and the quick response of gardai is believed to have prevented a planned shooting.
It has now emerged that as a result of two serious threats on Patrick Hutch Snr's life last month, gardai have put him under 24-hour surveillance for his own safety.
Checkpoints have also been placed near his Champions Avenue home, but it is not believed that the Kinahan target is living there due to safety concerns.
"There are checkpoints near and in the estates where members of the Hutch family live, but in recent weeks the only active threats have been made against Paddy Snr.
"Gerry has not been sighted in Dublin for the last number of weeks, so it seems his brother has effectively taken his place as the Kinahan's number one target," a source said.
Despite armed checkpoints being set up near 'The Monk's' Clontarf home on a regular basis, he has not been spotted by gardai, who want to question him in relation to the Regency Hotel attack.
The Herald previously revealed how a gunman on a bicycle pulled out of a planned hit on Patrick Hutch Snr last month.
Members of the Emergency Response Unit (ERU) rushed to his north-inner city home after receiving reports of a gunman on a bike. However, no hit was carried out and no arrests have yet been made in relation to the incident.
The incident occurred on July 9, just days after gardai informed him that there was a threat on his life.
The ongoing feud between members of the Hutch organised crime gang and the Kinahan cartel has so far claimed seven lives.
However, the murders of Darren Kearns (33) last December and David 'Daithi' Douglas (54) last month have been linked to the dispute.
Members of the Kinahan cartel believed that the two men were involved in a botched assassination attempt last November.
A lone gunman approached gang members Liam Roe (38) and Liam Byrne (35) and tried to fire a number of shots, but his gun jammed.
Despite being linked to the failed hit, gardai are satisfied that neither man was directly involved in the incident at the Red Cow hotel on November 6.