Model boss Andrea Roche's firm rakes in €500,000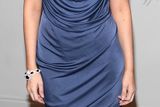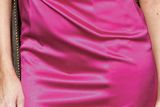 The model agency established by former Miss Ireland, Andrea Roche enjoyed revenues of over €500,000 last year.
In its busiest year to date in terms of revenues, the agency generated income of more than €500,000 over one year for the first time in 2014.
The Co Tipperary native established the Dublin-based firm in December 2011 and new accounts show that accumulated profits at Ms Roche's firm, AR Models Ltd's last year increased by €8,684 going from €40,004 to €48,688.
The revenues of over €500,000 last year followed revenues of €490,529 in 2013 and €499,475 in 2012.
The rapid success of the firm has been helped by having some of the biggest names in Irish modelling on the agency's books - Georgia Salpa - who is now enjoying success overseas and former Miss World, Rosanna Davison and former Miss Universe Ireland, Roz Purcell. Rosanna Davison and Roz Purcell currently have food books in the works as they develop careers away from the lens - Andrea discovered Rosanna at a Miss Ireland heat when she was only 19.
Andrea Roche established the firm four years ago after working for 13 years in the fashion industry and discovering many of Ireland's top models during that time.
role
The married mother of a baby girl combines her role with overseeing a business that has 200 female and male models on its books that also includes Pippa O'Connor and Holly Carpenter.
The accounts for the 12 months to the end of December 2014 just filed by AR Models Ltd with the Companies Office show that the business's cash pile declined marginally going from €68,631 to €67,934.
At the end of December last year, the specialist agency had total shareholder funds of €48,788.
Ms Roche yesterday declined to comment on the business's performance.
However, in a previous press interview, Ms Roche recalled the difficulties when starting up the business.
"I was under a lot of media scrutiny, which is understandable given there was an interest, but to me it all added to the pressure," she said.
role
Being a busy working mum is tough especially when you have a young toddler and it looks like her daughter Sophie took advantage while Andrea was on the phone to Georgia.
"This is what happens when you chat for two minutes on the phone - in the same room. If you think Sophie looks brown you should see the carpet," she captioned the snap [inset].