Minister for Environment Alan Kelly 'too busy' for homeless meeting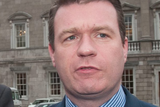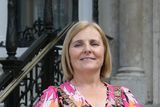 The Lord Mayor of Dublin has criticised Minister Alan Kelly for failing to set a date to meet about an €18m funding shortfall for homelessness services due to his "busy schedule".
Criona Ni Dhalaigh (inset) said that she has written four letters to the Minister for the Environment since July 6 asking for an urgent meeting.
"I wanted to arrange a meeting before the Dail rose, as it now won't meet again until September, which is very close to the time that we are going to run out of money," Ms Ni Dhalaigh said.
"The urgency is only growing. We're going to go from a housing crisis to a housing emergency."
Ms Ni Dhalaigh and others have predicted that the Dublin Regional Homeless Executive, which covers services for the four local authority areas in the county, will run out of funds in October.
In a statement, a spokesman for the Department said that there had been communication between both offices and that a meeting would be arranged at the earliest opportunity.
"The minister has had a busy schedule of late including Cabinet meetings, a heavy legislative programme and he is currently in Luxembourg at an EU meeting," he said. "In the meantime, the Department and Dublin City Council continue to meet regularly on all matters concerning housing."