Michael O'Doherty: What happened to those Irish likely lads Stuart Townsend, Colin Farrell and Jonathan Rhys Meyers?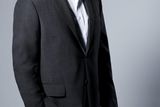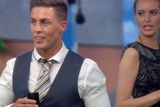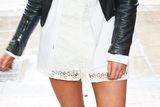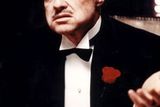 RTE's new reality show, Exiles, has provided us with one fascinating vignette.
Buried in among the chatter from the six wannabes was a comment by Dylan 'Brother of Stuart' Townsend.
Asked what his elder sibling was up to these days, Dylan revealed that: "He's bought land in Costa Rica and he hasn't been living in Los Angeles for the past six months - he's got a whole new family, yeah, and no one knows about it".
It's ironic that this insight into the life of the lesser-spotted Stuart should come in exactly the same week as the other two of Ireland's three acting amigos should also hit the headlines.
And it is indeed a fascinating exercise to see how closely the careers of these Irishmen have not only followed a similar trajectory, but have mirrored the roller-coaster ride that their home country has experienced.
Ten years ago, at the height of the Celtic Tiger, Colin Farrell, Stuart Townsend and Jonathan Rhys Meyers had the world at their feet. Farrell was filming the blockbuster Miami Vice; pillow-lipped JRM had just landed the biggest role of his career beside Tom Cruise in Mission Impossible III; and Townsend, while his acting career hadn't set the world on fire, was best-known for being the other half of that genuine Hollywood A-lister, Charlize Theron.
Between then and 2010, however, it all unravelled spectacularly. Both Farrell and Rhys Meyers checked in to rehab with various problems, and while Townsend and Theron were still one of Hollywood's golden couples, his big break on US TV - a lead role in the series Night Stalker - turned sour when the show was cancelled after only six episodes.
Between then and now, their careers have faltered, with Farrell appearing in one flop after another, Rhys Meyers lurching from one alcohol-related confrontation to another and Townsend splitting from Theron in 2010.
But ironically, the sight of JRM in a disorientated state on the streets of London last week may mark a turning point in their life stories and may be a sign that, to quote Dr Brian Cox (the world's best-known particle physicist), things can only get better.
Stuart Townsend, if his brother is to be believed, has shunned Hollywood and has found happiness elsewhere. Jonathan Rhys Meyers may once and for all conquer the affliction of alcoholism that blights so many, with his very public shaming last week being perhaps the wake-up call he needed.
And with Colin Farrell's movie The Lobster garnering critical acclaim at the Cannes Film Festival last week, and his hugely-anticipated True Detective TV series to air in three weeks' time, perhaps even his career, which promised so much but delivered so little in the past decade is finally back on track.
The three amigos may never ride again as gracefully as before. But at least there are signs that they're back on the horse.
He might have a chemistry degree, but Marc still insults our intelligence
Marc O'Neill and Jade Martina Lynch as Marc arrived in the Big Brother house
The makers of Big Brother have obviously decided that this year's instalment of the show was lacking in a certain je ne sais quoi.
And so, in attempting to spruce it up, they have called on the services of that idiotic attention-seeker, former Tallafornia star Marc O'Neill.
With the cast having failed to garner sufficient interest to air their spin-off series, Infectious, it seemed that the flame of celebrity had burned out once and for all for Tallafornia's participants.
But stripper turned organic chemist O'Neill refuses to go gently into that good night and has announced himself on Big Brother in typically forthright terms.
"I would have sex in the house," he declared, ruling out Irish housemate Jade Martina Lynch as a possible partner. I know Jade, but she's not my type. I only fancy girls who are good-looking."
Lest one might think that these are the words of a publicity-crazed cretin, Marc revealed that he has graduated from Maynooth University with first class honours in organic chemistry, which suggests that either he is brighter than his comments would attest to, or the academic standards in Maynooth have gone to the dogs.
In seeking to clarify which of those possibilities may be more accurate, consider another of his comments: "I'm a knob to live with. I'm half-naked all the time, I fart . . . I couldn't give a f**k."
Marc is aware of the dichotomy between his academic distinctions and the moronic image he portrays, explaining that "scientists don't look like me. That why I love surprising people. I love challenging people's intelligence".
To which one can only reply: "You're not challenging people's intelligence, you're insulting it."
Tired of waiting to feel the Bounce with new RTE show
Nicola Hughes
RTE's long-mooted rival to Xpose is back in the news, as Nadia Forde and Nicola Hughes are being screen-tested to appear alongside co-host Eoghan McDermott.
If the show Bounce rings a bell, that's because it's over two years since it was first announced, with Paul Galvin, Vogue Williams and Daniella Moyles then set to present it.
Judging by the pace at which the show is coming together, may I suggest a better way for RTE to get one back on TV3?
Hire the children of two of Xpose's original presenters - Lorraine Keane and Karen Koster - to front Bounce. Amelia Keane is 11, and Finn Koster is five months, but by the time the show goes to air they'll be perfect.
Smuggled cigs - an offer we can refuse
It seems that Revenue may be winning the war against cigarette smuggling, with new figures showing that 11pc of cigarettes being smoked in 2013 were illegally imported, compared with a figure of 15pc in 2009.
The biggest- selling most-smuggled brand last year were the Godfather-themed Don Corleone packs, which is a very apt name under the circumstances, for two reasons. On the one hand, smoking them is as bad for you as would be any dealings with that most ruthless of Mafia bosses, played by Marlon Brando in the movie.
And presumably the decline in popularity of Don Corleone's product can be at least partly attributed to fierce competition with Michael Corleone's famous nemesis. Hyman Roth(mans).