Maura Derrane: I swooned when I met 007 legend Roger Moore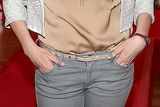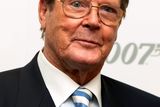 He's famous for having a licence to thrill, and presenter Maura Derrane has revealed how an encounter with James Bond left her blushing.
The Today Show host (44) came face-to-face with movie star Roger Moore and admitted she couldn't help but swoon when she met the on-screen secret agent, describing him as a "gentleman".
"I'm lucky to have met a lot of interesting people in my job over the years. One of the most interesting was Roger Moore," she said.
"I interviewed him about five years ago and he was such a gentleman. It was strange sitting on a couch with a real life James Bond."
sleep
The Galway-native became a mother for the first time last year when she gave birth to son Cal, meaning Maura has had to get used to late-night feedings and early morning wake-up calls.
"I find it really hard to switch off, especially at night. I am naturally a night person," she told Woman's Way. "But since I've had Cal I grab sleep when I can.
"[It's] tough when it comes to 6am he is ready for the day and I am totally wrecked."