Martin dies in NZ crash days after birthday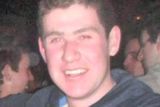 By Conor Feehan and Mark O'Regan
An Irishman who celebrated his 22nd birthday last week has been killed in a car crash in New Zealand.
Martin Cadden, from Loughduff, Mullahoran, Co Cavan, studied at Ballyhaise Agricultural College.
He had been living in the Southbridge area, near Christchurch, having emigrated there in 2013.
devastated
He worked for a company called Ellesmere Agricultural Ltd.
Mr Cadden was alone in his car when it hit a tree at around 11.20pm on Friday in the town of Leeston, Canterbury.
"He was always involved in farm work," said a neighbour.
"He worked in England for two or three years, and every summer he was involved in some form of agricultural work.
"Martin's family are well-known and well-liked in the area. His father is heavily involved in farming.
"He has two sisters. His parents and grandmother will be devastated.
"He was involved in GAA as a young kid, but wasn't heavily involved. He played at under-12 and under-14 level for Mullahoran. He was a good player. If he was playing at full-back you weren't going to get past him because he was a very strong lad."
It is thought the last time Mr Cadden was home was last spring when he returned because he had to wait for his second visa to come through.
hnews@herald.ie