Man United's biggest and most expensive mistakes in the transfer market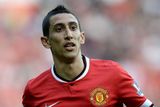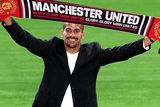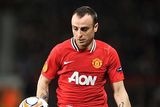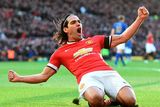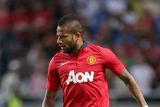 Manchester United appear ready to cut their losses on record signing Angel Di Maria just 12 months after they splashed £59.7million to bring the Argentinian winger from Real Madrid.
Even if they recoup a reported £45million for the 27-year-old, he will go down as one of the more expensive failed transfers in Old Trafford history.
We look at the good and the bad from United's recent transfer dealings, looking at their cost-per-game based on competitive games started.
Angel Di Maria
£59.7million from Real Madrid in August 2014 (expected to be sold for £45million). Transfer cost: £14.7million.
Starts: 24. Cost per start: £612,500.
Di Maria initially impressed after joining from Real Madrid, even as United struggled during the early part of the season. But as Louis van Gaal changed his tactics to fix United's problems, Di Maria increasingly looked like a square peg in a round hole as he was shunted around the pitch and rarely allowed to play in his preferred roles. An attempted break-in at his Cheshire home in February reportedly left him deeply unsettled and he finished the season as a fringe figure.
Juan Sebastian Veron
£28.1million from Lazio in July 2001 (sold to Chelsea for £15million). Transfer cost: £13.1million.
Starts: 75. Cost per start: £174,666.
United broke the British transfer record to sign Veron, but the deal quickly became a lesson in the harsh world of big-money transfers as he failed to make anything like the desired impact. Veron struggled with the pace of the English game, although he did play well for United in Europe. Sir Alex Ferguson stuck with him and gave him 75 starts in two seasons so he does not rank amongst the worst on this list. However, the issue here is not so much the cost of each start as the quality.
Dimitar Berbatov
£30.75million from Tottenham in September 2008 (sold to Fulham for a reported £5million). Transfer cost: £25.75million.
Starts: 108. Cost per start: £238,425.
After four seasons of Berbatov's often brilliant, usually infuriating and always lackadaisical stylings, United eventually let the Bulgarian striker go on the cheap, but considering his return of 56 goals - better than a goal every other game - he seemed like decent value given two Premier League titles, the League Cup and the Club World Cup.
Radamel Falcao
£6million loan fee from Monaco in September 2014.
Starts: 17. Cost per start: £352,941.
United had astronomical hopes for Falcao when they scooped him up on loan, hopes illustrated by the agreement that the Colombia striker would cost a whopping £43.5million on top of that loan fee if they wanted to make the move permanent come the end of the season. But even discounting his colossal wage packet, reportedly worth £265,000 and covered in full by United, Falcao failed to deliver any kind of value, scoring only four goals, and United happily let him go at the end of the campaign.
Bebe
£7.4million from Vitoria in August 2010 (sold to Benfica for a reported £2.3million). Transfer cost: £5.1million.
Starts: 3. Cost per start: £1.7million.
The poster boy for duff transfer deals everywhere, Bebe very quickly turned into an embarrassing mistake for United after Ferguson admitted he had signed the forward without so much as watching him play. That at least made for a good excuse as Bebe never looked like United material, and never really looked like Premier League material either, with all his starts coming in cup competitions. He spent most of his United career out on loan.