Man (19) jailed for robbing schoolboys
courts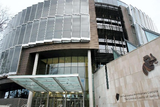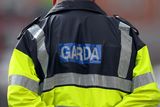 A young Wicklow man has been jailed after he admitted carrying out two armed robberies of schoolchildren.
During one robbery, Aaron Doyle punched a schoolboy in the face before taking his smartphone.
Doyle (19) of Cois Cairn, Old Connaught Avenue, Bray, Co Wicklow pleaded guilty at Dublin Circuit Criminal Court to robbery and attempted robbery at the Dodder Walkway, Irishtown on May 19, 2014.
He also admitted robbery at Marlborough Road, Glenageary, Dublin on the same date.
Judge Martin Nolan said Doyle had "picked on young boys". He suspended the last 15 months of a three-year prison sentence.
Knife
Garda Brian Hunt told Maddie Grant, prosecuting, that the victims in the first incident were sixth class students - aged 11 and 12 - who got off the DART at Lansdowne Road when Doyle and another man came up to them and produced a knife and demanded their phones.
The accused was later identified getting off at Lansdowne Road on CCTV images and was arrested at his home. An hour after the first robbery Doyle and another man came up behind a 14-year-old boy, who was walking from Glenageary DART station, and pulled him back using his school bag.
The assailants pulled a knife out at one point and Doyle punched the boy.
Doyle's eleven previous convictions include an offence of handling stolen property, for which he is already serving 10-month sentence.