Mairia Cahill in touch with rape victim Niamh to offer support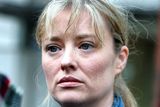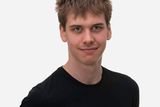 A teacher who was raped by her boyfriend while she slept has welcomed a call from Mairia Cahill for mandatory sentences for sex offenders after her attacker avoided jail.
Ms Cahill, a Belfast mother who was raped by a suspected senior IRA figure, reached out in support to Niamh Nic Dhomhnaill (28), who saw her Norwegian ex-boyfriend, 25-year-old Magnus Meyer Hustveit walk free from court this week, despite having admitted having sex with her while she was in a deep sleep due to medication during their 11-month relationship.
He received a seven-year suspended sentence.
READ MORE:
In a post on Twitter, Ms Cahill was scathing of the justice system.
"I've called on the Government to introduce minimum sentences for sex offenders so that cases like Niamh's never happen again," she said.
Ms Cahill told the Herald how she had been in touch with the Rape Crisis Centre after hearing about Ms Nic Dhomhnaill's case, "to see would they call for an appeal, and coincidentally, it seems Niamh was in touch with them asking was there a way of getting in touch with me.
Magnus Meyer Hustveit
"When Niamh's case hit the headlines I was angry on her behalf, so I had no problem with her getting in touch," she added.
Ms Nic Dhomhnaill told how she would have loved to have talked with Ms Cahill before the suspended sentence was handed down.
"Mairia proved very influential," she said. "Her story resonated with me. She is a very strong individual.
"I was equally influenced by Fiona Doyle and the way she told her story," she added, speaking of the Bray mother who was systematically raped by her father Patrick O'Brien, and who also called for stronger sentences when he was first handed down a 12-year sentence with nine years suspended.
critical
This was overturned on appeal and in January, O'Brien was given a 12-year sentence with three years suspended.
Ms Nic Dhomhnaill said she echoes Ms Cahill's call for mandatory sentences for rape and sex attack cases.
"I welcome Mairia's support and her comments, and am an advocate of what she is looking for," she said. Meanwhile, Ms Cahill was critical of Sinn Fein's Mary Lou McDonald for comments she made in relation to rape cases yesterday.
The Dublin Central deputy said it was a "social issue" and talked of a "lack of understanding on the benches among some of the judiciary misunderstanding the gravity of the crime of rape" as she called for custodial sentences.
Ms Cahill said she agreed with the sentiment of what the deputy leader of Sinn Fein had to say. But she said people would remember how Ms McDonald and other members of the party treated her when she came forward.