Living history... and you can buy a stamp
the GPO has played a huge role in our past, says Orla Timmins and its informative museum is one of the delights of the city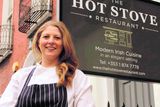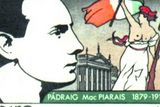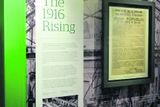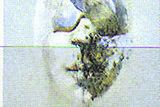 I've mentioned before that one of the first places in Dublin that I always take overseas visitors is the GPO, as I think that it provides a good introduction to the city. They love the fact that it's a busy, working post office right in the centre of the city, albeit one with six ionic columns and a large statue of Hibernia on the roof.
I'm often in the GPO, buying stamps and sometimes paying bills but it's only when I bring friends here for the first time that I stop and admire the beauty of the interior, with its grand frosted glass lights, heavy wooden doors, large windows overlooking O'Connell Street, marble pillars and tiled floors. Even the garish posters advertising car and life insurance don't detract from the grandeur of the space.
bronze
Photos near the bronze statue of Cuchulainn (which is a monument to the participants of the 1916 Rising) give a good idea to people knowing little about Irish history, of the importance the GPO played in Dublin life and especially during the Rising.
However, for a more detailed account, a visit to the An Post Museum – Letters, Lives and Liberty (opened in 2011) is a must. If you've ever been a stamp collector, you're going to be in your element here. There are pull-out drawers displaying a large range of Irish stamps, some depicting the 1937 New Irish Constitution and others dating from the Irish Free State.
A section on stamp design gives a short history of four stamp artists – one of them, Lily Williams, designed the Cross of Cong stamp from 1923. And then on a large screen, you can learn about the principles of stamp design, design your own stamp and email it to yourself.
There's a good account of the skilful work that goes into the production of these little pieces of coloured paper that we take for granted and then you can browse through Irish stamps on a touch screen by decade, class, designer or theme.
Believe me, anyone who's ever collected stamps or first day covers will spend a long time here, reacquainting themselves with old, familiar friends that are now probably languishing in Irish attics. And if you're interested in Irish art, you'll discover that many of our well-known artists – such as Robert Ballagh, Louis Le Brocquy and Graham Knuttel – have used their talent to design Irish stamps.
Then it's on to a history of the GPO. This is cleverly done through an audio visual display, which gives a history of the building, including the facts that when it was first built it had stabling for the carriage horses in its courtyard and sleeping rooms for the postal clerks.
It also covers the GPO's role in Irish broadcasting (RTE only left the GPO in 1976) and I also liked the postman's bicycle suspended from the ceiling, while the postman's lamp and whistle evoked another era, where modern conveniences were not available.
A large, wooden writing desk is an excellent and hands-on exhibit where you can view – by touching a screen – a series of letters.
There's one from the writer Jonathan Swift, another from Fermanagh poignantly sent in 1847, where a school teacher acknowledges "four sacks of Indian meal" and a letter from a Connaught Ranger in a German Prisoner of War camp, saying thank you for a pair of boots.
ILLUSION
Elsewhere, a dramatic reconstruction recreates the events of Easter Monday 24 April 1916, when members of the GPO's staff were confronted by the rebels. The drama uses a contemporary version of the Victorian Pepper's Ghost (originally plate glass and special lighting techniques were used to make objects seem to appear, disappear or become transparent) to create the illusion of historical 3D reality.
Another great audio visual display explains the importance of the Travelling Post Office (TPO) staff who worked in noisy, cramped quarters in the TPO railway carriages to deliver letters and parcels throughout the country.
Before you go, buy a postcard from the museum, which you can then post in Ireland's oldest pillar box, introduced to Ireland by one of the Post Office's most famous employees, the writer Anthony Trollope.
You'll enjoy your visit to this small but perfectly formed museum, which in fact is a bit like a stamp.
An Post Museum is open Monday-Friday, 10am-5pm, Saturday, 10am-4pm. Admission is €2