Labour chief whip Emmet Stagg: 'I'm strongly opposed to Tanaiste's cut to lone parent allowance'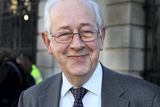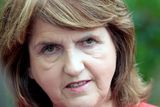 LABOUR Party chief whip Emmet Stagg revealed he is strongly opposed to Tanaiste Joan Burton's cut to the lone parent allowance in a email to a constituent.
Mr Stagg, who voted in favour of the measure twice in the Dail, assured his constituent in an email this week that he would fight to have the cut reversed.
He said he voted for the legislation when it was introduced in 2012 as he was assured  a new child care system would be in place before the "most severe cuts" were introduced.
"I simply fail to see how cutting the income of the very ones who are making a real effort to improve the lot of their families and themselves helps in some way to get out of the poverty trap. It clearly has the opposite effect," Mr Stagg wrote
"I will continue to press for a reversal of this bad decision," he added.
Former Labour TD Colm Keaveney accused Mr Stagg of "appalling duplicity" over the email.
Ms Burton introduced cuts to lone parent allowance for children of certain ages in an attempt to get more people back to work.
Mr Stagg said there were angry scenes at Labour's parliamentary party meeting over the issue.
He also said he did not blame his constituent for turning her back on Labour over the cut to the lone parent payment.
"I don't blame you for withdrawing your support for the party but I will continue to try to convince those who are making decisions," he said.