Kodaline stars party with Ed Sheeran after onstage proposal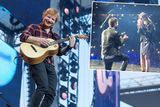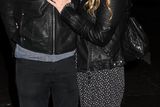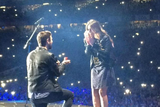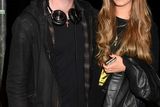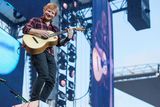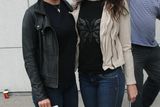 THE stunned girlfriend of Kodaline rocker Jay Boland has said that his onstage proposal at Ed Sheeran's Croke Park on Saturday night took her by complete surprise.
Jay is used to playing in front of big crowds but the bass player put on the biggest performance of his life when he got down on one knee in front of 80,000 concert-goers and popped the question to his childhood sweetheart Etaoin Corr.
Speaking to the Herald last night, Etaoin admitted she's still getting over the shock.
"I think I blacked out a little bit when it happened. I don't even know if I remember my name being called out but I was surprised when he took the microphone because he's usually the quiet one," she said.
dating
Kodaline made guest appearances at both of Sheeran's sold-out shows in Dublin over the weekend.
Etaoin and Jay - both 27 - have been dating for almost eight years but have known each other since they were just four years old.
The pair kept in contact even after Jay moved to Kilkenny to go to boarding school, but it wasn't until college that love blossomed.
"We went to primary school together in Straffan in Kildare... We just kept in touch and I suppose music was the reason - we both love it so much," Etaoin, who works as a music publicist, explained.
After the gig, which was captured in in a spectacular series of aerial photos by the Irish Air Corps, the newly engaged couple were among of a host of famous faces at an exclusive after party thrown by Sheeran.
Kodaline frontman Steve Garrigan was joined by his presenter girlfriend Diana Bunici, while TV presenter Laura Whitmore brought along her brother Adam to the bash at the Hacienda Bar on Little Mary Street. Gavin James and Glen Hansard also partied into the small hours at the city centre haunt.