Klopp: we'll be better this time
Liverpool boss says tonight's showdown against United will be 'completely different' to last time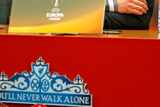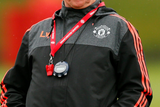 Jurgen Klopp is convinced his Liverpool side are in a much better state now than they were the last time they faced - and lost to - Manchester United back in January.
Klopp admitted ahead of tonight's crunch Europa League 'last 16' first leg tie that United's snatch-and-grab win at Anfield still rankles with him, but the German believes the return of key players makes this Anfield encounter a different prospect.
The likes of Daniel Sturridge, Philippe Coutinho and Divock Origi are all now available after missing the league encounter at Anfield, and Klopp's is confident.
"This will be a completely different situation, that's for sure," said Klopp.
"I'm not sure who will be ready yet but we are in a better situation clearly.
"We have more available and can make changes when we want to.
"To us that now is our job - we have to use that situation in the moment because no-one knows how it will be next week, it's the best moment for us to play these important games."
United manager Louis van Gaal has a 100 per cent record against Liverpool in his four matches since taking over but Klopp does not think that will have any bearing tonight.
"I was here for only one of these games," he said.
"We lost and maybe we didn't play our absolute best but we played good enough to win the game but in the end it was one moment what decided the game.
"I don't think this is the only thing I need to know. We are not too far away from Manchester United; they have won the last four but that means nothing."
Klopp believes the tie - Liverpool with their eight European trophies, including five European Cups, and United with their five, including three European Cups - is probably worthy of a greater stage but felt it showcased the strength of the Europa League.
"What is Champions League level? I saw a lot of rubbish games at Champions League level," he said.
"Liverpool and Manchester United want to always be part of it but I always said the Europa League is a very exciting tournament. There's a long way to go but we can see the (finish) line. There's only top quality teams in this tournament.
"From now on it's something like a small Champions League. We can't change we're not in the Champions League but we can only do our best to change it in the future."
Klopp, meanwhile, has revealed his sympathy for his under-fire counterpart Van Gaal.
Former Borussia Dortmund boss Klopp faced the Dutchman when he was in charge at Bayern Munich and believes he has been unfairly treated in England.
"United lost their last game but a few weeks ago there was a lot of pressure on LVG and Manchester United and they handled it well and came through," added Klopp.
"We've played a lot of times against each other: he's one of the best managers in the world."