Killing suspect in court when body was found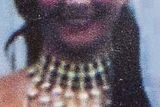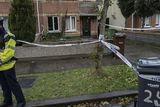 Eimear Cotter and Ken Foy
A WOMAN suspected of kicking a young mum to death at a house party appeared in court just hours later on burglary and assault charges.
The 21-year-old married woman, who is the chief suspect in the killing of Brigid 'Bernie' Cash (20), was in a Dublin courtroom when the mum-of-one's body was discovered in her mother's house in Blanchardstown on Thursday.
Earlier in the day she had used public transport to attend a medical appointment.
The Herald understands that the woman did not know at the time she appeared in court that Ms Cash had died as a result of serious head injuries.
DISPUTE
Ms Cash – the mother of a two-year-old boy – was found dead at 10.40am on Thursday morning in the living room of a house at Warrenstown Walk in Blanchardstown. She had been dead for several hours.
The Herald has learned that the suspect and Ms Cash and have been involved in a long-standing personal dispute.
"There has been bad blood between them for some time," a source said.
The female suspect voluntarily handed herself in to gardai at Blanchardstown station on Thursday evening.
She was questioned by detectives before being released without charge on Saturday morning. The garda investigation is ongoing.
The 21-year-old woman appeared before a judge in a district court in Dublin at 10.30am on Thursday morning – just hours after she allegedly kicked Ms Cash in the head.
She was charged before the court with a number of unrelated offences, including burglary and assault.
The alleged offences all took place between April and June this year.
A judge remanded the woman on continuing bail for four weeks to allow her speak to her solicitor.
Senior sources have revealed that gardai have also established that the suspect in the case visited a doctor and travelled on a bus after leaving the property in Warrenstown Walk where Ms Cash was murdered.
Ms Cash received fatal brain injuries after being kicked a number of times in the head.
hnews@herald.ie