John Giles: Why Rooney doesn't come near Bobby Charlton or Robbie Keane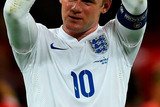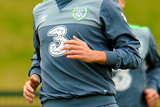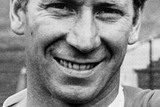 Wayne Rooney doesn't come close to Bobby Charlton in the history of English football. He equalled his goal scoring record this week but that's about all they have in common.
And before anyone accuses me of being stuck in the past, I would offer two points. Charlton scored his goals from midfield and I rate Robbie Keane's scoring achievements far ahead of Rooney's.
Bobby Charlton was a true midfielder and never played in the advanced role Rooney takes up for England or, indeed, Manchester United. Logically, he didn't get as many chances to score.
I haven't seen that mentioned once in all the clamour about Rooney's milestone and I don't think it is either churlish or inaccurate to point it out.
He comes from a nation with a 50m population base in which football is the top sport and always has been.
England qualify for all the tournament finals and Ireland do not and for anyone who mentions the fact that Robbie Keane's goals have come mostly against minnows, Rooney is playing in the same era against the same small nations.
He's not too far behind Robbie in terms of caps either and for most of them, he's had better players around him than Ireland's top goalscorer.
The clear evidence of that is the fact that we are still having a debate about whether Keane, at 34, is Ireland's best scoring option or whether Martin O'Neill needs to bite the bullet.
I think the game against Georgia simply crystalised thoughts which have been washing around since before Euro 2012. Keane doesn't have the legs to play as a lone striker.
This issue is complicated by the fact that, hand on heart, I can't say I'm any wiser about O'Neill's vision for his team after the games against Gibraltar and Georgia but he got six points and France is still on the menu.
How Keane fits into his planning for October and beyond will be one of the biggest calls he has to make.
At international level, Keane has had the career he would have liked to have had at club level and that part of the equation is now being satisfied by his huge success in America.
Rooney, of course, has won the medals in England and in that regard, he is a much more successful striker.
But in terms of his potential to be great and how good he could be, I believe Rooney will always be judged negatively; perhaps not in England or among Manchester United fans, but certainly among neutrals.
In the rush to celebrate his record goal against Switzerland, I'm not sure anyone in England is examining Rooney too closely. In media terms he has progressed from his early portrayals into a family man with responsibilities.
He was never going to be David Beckham but his image is much more acceptable than it used to be and to be fair to him, once he got through a period of youthful foolishness, he has behaved well. He looked very pleased with the fuss made of him by Roy Hodgson and the media and I just wonder if that's now enough for him?
There should be a little voice inside him telling him it's not enough. All the great players have that voice. Lionel Messi could pick up an award every day he's not playing if he wanted to but I'll bet they are no more than markers for him on the road to the next achievement.
You can see it in him. You can see the same drive in Luis Suarez or John Terry, players who win only so that they can go out and win again the next time. It seems to me that Rooney's little voice has been silenced by the noise of those around him and the comfort of celebrity; that he no longer has it within him to demand more of himself.
I'll bet Robbie Keane's inner voice never stops.