Jamie Dornan: I'm not quitting Fifty Shades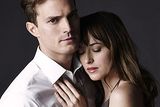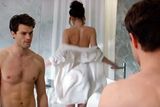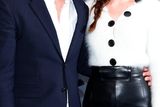 Jamie Dornan has dismissed claims he will not star in a Fifty Shades of Grey sequel.
It was reported that the 32-year-old Northern Irish actor had "walked away" from the franchise.
Australian magazine NW claimed that Jamie, who starred as Christian Grey in the first movie alongside Dakota Johnson as Anastasia Steele, had decided not to appear in the two follow-up films for the sake of his wife.
However, a representative for the actor has denied the allegations, telling E! News: "All press reports are pure conjecture as the studio has not committed to a sequel as yet."
NW magazine alleged Jamie's spouse Amelia Warner was uncomfortable with the explicit sex scenes in the film, based on E.L. James' novel of the same name.
In addition, Amelia, who has a 15-month-old daughter with the actor, is apparently finding it difficult that the film has turned her husband into an international sex symbol.
"Jamie said the movie would skyrocket his career," an insider told the publication. "He tried to assure Amelia nothing would change but women all over the world now lust after Jamie.
Read More:
"She hasn't seen the film and I don't think she will to be honest."
The outlet also claimed that Jamie didn't get on with co-star Dakota, giving him another reason not to commit to the sequels.
It is not the first time rumours have emerged suggesting that the pair didn't click off screen.
"Jamie does not think his performance was bad – instead he blames Dakota and says it wasn't possible to have chemistry with her," the source continued. "He says Dakota gave him nothing to work with."