Is there one more kick in the Cats?
Déise face acid test against the replay king Cody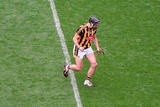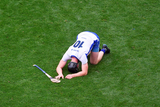 To describe last Sunday's original instalment as a "stalemate" seems all wrong, if only because of the negative connotations associated with that word.
Yes, it may have ended in impasse; but if only every stand-off contained such glorious exhibitions of effort, technique, marksmanship and courage over the preceding 70-plus minutes.
But deadlock it was, and no sooner had the final whistle sounded than huddles of press-folk and pundits were coming to the conclusion that Waterford had blown their greatest chance; that Kilkenny would surely win the replay. Why? Because that's what Kilkenny do.
But was this judgement too hasty? And why, just because Brian Cody has won all bar one of his five previous championship replays, is it guaranteed that his record will read five out of six as dusk settles on Semple Stadium?
Conflicting
We doubt if anyone can state definitively how this eagerly awaited sequel will pan out - primarily because you must weigh up the conflicting evidence of last Sunday and Kilkenny's generally ebullient replay history under their all-conquering manager.
As we have seen against Galway (2012 All-Ireland final and 2014 Leinster semi-final) and Tipperary (2014 All-Ireland), Cody is the master at assessing key weaknesses exposed by the opposition and then performing corrective surgery for the next day.
In most cases he has got his day-two selections, tactics and match-ups on the money. Maybe this is where we see his "ruthless" reputation at its most effective: he has been rewarded for the courage of his convictions, just when the Black-and-Amber sceptics were starting to circle.
Now a few are circling again. And there's another reason to doubt the Cats: how can Cody reshuffle his cards into a winning hand when he longer possesses a full deck?
The Kilkenny manager used just two subs on a day when a majority of his players were losing their individual battles. Some may view this as further evidence of his conservatism during games ... but then you peruse the match programme and ask yourself how many match-winners were listed from numbers 16 to 26?
Cody announced his replay team on Thursday night - a day earlier than the Friday norm, but in keeping with his routine for Saturday matches. He named the same 15, prompting some to wonder if Kilkenny could be veering into 'dummy team' terrain.
It's not the Cody norm: even in 2014, when he made a raft of personnel and positional switches for their rematch with Galway, there was no team announcement until shortly before throw-in.
This time there's another consideration - who else would he trust with a starting jersey? Eoin Larkin is the most obvious choice, given his effective cameo the last day as a replacement for Jonjo Farrell, who failed to follow up on his Leinster heroics.
Lasso
But one seasoned Noreside observer deemed Lester Ryan a more likely candidate - and felt he might even be tasked with trying to lasso the swash and buckle of Austin Gleeson.
Either way, if there is a late change, John Power looks the most vulnerable. And if there isn't, going with the same line-up will be perceived by some as Cody giving his players a shot at redemption and by others as a tacit admission of his shrinking options.
For what it's worth, here's our take. Waterford were truly magnificent last Sunday, but it's rare for a team to hit such spectacular heights on consecutive weekends.
So there could be some slippage, leaving them vulnerable if Kilkenny rediscover the ferocious intensity that is their trademark. They'll be even more at risk if both Richie Hogan and TJ Reid bring their A-games to Semple, rather than just the one (as happened last Sunday when Richie excelled but TJ, for all his flawless free-taking, was subdued in open play).
Waterford's younger legs could be an advantage given the six-day turnaround. They're also more familiar with Thurles. But can a team prone to some harum-scarum shooting (remember those 18 wides against Wexford) hope to reprise the near-perfect shooting of that first hour six days ago? That's a big ask.
In a nutshell, if Austin Gleeson, Pauric Mahony, Kevin Moran and a few more reach the same stellar levels, Kilkenny will be on the verge of cracking. But that may not happen, in which case we're backing Cody to conjure up one more magic spell from his bag of replay tricks.
ODDS: Kilkenny 4/11 Draw 11/1 Waterford 11/4 VERDICT: Kilkenny
All-ireland shc quarter-final replay: Kilkenny v Waterford, Thurles Tonight 6.45 (live RTÉ1)