Irishman granted bail after being accused of 'one punch assault' on brother in Australia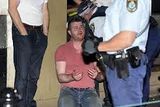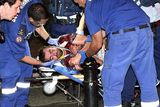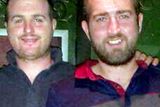 An Irish man accused of a "one punch" attack on his younger brother in Sydney will not face the mandatory minimum sentence introduced in Australia if he is convicted.
Australian police were not expected to oppose a bail application in relation to charges against Barry Lyttle (33).
His brother, Patrick (31), is currently in a critical but stable condition in St Vincent's Hospital, Sydney after a row in the early hours of Saturday morning.
Reports in Australian media claim that the argument broke out at 3am when Patrick pushed Barry, who responded with one punch which caused Pat­rick to fall and hit his head on the road.
Patrick suffered devas­tating brain injuries and was found by emergency services in a pool of blood and vomit.
But it is believed that Barry will escape the highly-controversial mandatory minimum sentence if convicted because his alcohol level didn't meet the legal threshold.
prayers
Friends of the brothers have been posting messages of support on Facebook.
"Can't believe the news. Keep up the fight Paddy Lyttle. We are all thinking of you. Barry Lyttle stay strong. Your family is in our thoughts and prayers," said one.
"Can't believe this. Heartbreaking. Keep fighting Paddy and stay strong Barry Lyttle x," said another.
Superintendent Michael Fitzgerald of the New South Wales Police said alcohol was not a factor in the alleged assault as Barry's blood alcohol concentration was in the low range.
Barry was charged with recklessly causing grievous bodily harm and could have faced a minimum four years in jail, however, police said he gave a low-range alcohol reading of less than 0.079.
The maximum sentence that he could face is 10 years but sources say he would be likely to receive a much lower sentence if convicted, owing to the circumstances involved.
Supt Fitzgerald said alcohol was not an aggravating factor and it was a "family tragedy that has happened to occur on our streets".
"The pain their father is suffering right now cannot be explained in words," said Supt Fitzgerald.
Patrick had emigrated to Australia last year, and his brother and father, Oliver, recently travelled down to visit him on a holiday.
The three had earlier had dinner together before Barry and Patrick's father went home, leaving his two sons as they headed-off for a drink.
There were sev­eral witnesses to the assault and the incident was captured on CCTV footage. A nearby nightclub security guard was the first person on the scene and administered first aid until paramedics arrived.
"His brother screamed be­cause he just realised how bad it really was. I think the blood is what really shook him up," said secu­rity guard Dion Miller.
Patrick had been back­packing in Australia for a number of months, and pals said he had spent years looking af­ter his ill mother and planned the trip to Australia after her death two years ago.
In anticipation of the two meeting up in Sydney, Barry posted on Facebook: "Not be long bro! See ya soon."
hnews@herald.ie