Irish terror suspect 'ran city centre shop before joining IS'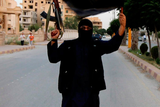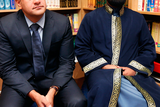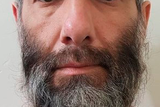 Conor Feehan, Ken Foy and Tom Brady
An Irish citizen held by Kurdish fighters after being captured in an operation against Islamic State (IS) in Syria was regarded by gardai as a key member of a back-up logistics cell here.
Gardai have also established that Alexandr Ruzmatovich Bekmirzaev was radicalised in Dublin shortly after becoming an Irish citizen in 2010.
Bekmirzaev left Ireland for the Middle East in 2013 and, some months later, his wife and young child also left the country.
He arrived in Ireland from Belarus in 2000 and became a naturalised Irish citizen in 2010 after going through a lengthy application process here.
Forged
Bekmirzaev had never come to garda attention before becoming a citizen but by 2011 he had been brought to the attention of specialist counterterrorism intelligence (CTI) officers in the force's Special Detective Unit (SDU).
A senior source said gardai suspected that he was actively involved in "fundraising for IS" and he, along with a number of his associates, had been under detailed surveillance for more than two years.
They were also suspected of providing forged passports and other false identity documents for potential IS fighters.
"He was one of around a dozen people at the time who were on a specific security watch list in relation to Islamic terrorist activity," a senior source told the Herald.
"There were serious concerns about his activities before he left the country and there were genuine fears of what he may have been capable of.
"All this dangerous activity happened after he became an Irish citizen."
The senior source revealed that Bekmirzaev lived in a number of rented properties across Dublin during his 13 years here - including in the north and south inner city and on the capital's southside.
He disappeared off the intelligence radar until he and four others were arrested by the Kurdish-led Syrian Democratic Forces as they fled toward a region controlled by the Kurds and US forces to avoid capture by Syrian government forces.
Today, the Herald can reveal that in the summer of 2011, Bekmirzaev established a grocery store on Dublin's busy Talbot Street and lived nearby in a flat on Seville Place.
Documents lodged with the Companies Registration Office show that Bekmirzaev's business was registered as Mix Food Store.
On July 4, 2011, he signed documents as the business owner.
Most of the shops adjacent to his business have changed in the years since Bekmirzaev left the country, and no one in the area was able to recognise him.
People at a nearby mosque on the busy shopping street did not know him either. Meanwhile, a leading Irish-based Muslim cleric has slammed the reaction of Taoiseach Leo Varadkar to Bekmirzaev's capture and said he expected a stronger message from the Government on the issue.
Alarming
When asked about the news that a naturalised Irish person was a suspected IS terrorist, Mr Varadkar said: "Any Irish citizen around the world is entitled to consular assistance and will get that."
Dr Umar Al-Qadri, chair of Irish Muslim Peace and Integration Council and Chief Imam and Mufti at the Islamic Centre Ireland, said the Taoiseach's reaction was "alarming" and that anyone found to have travelled abroad to take part in terrorism should have their citizenship revoked.
He was critical of what he perceived to be a lack of focus and direction in relation to the situation.
"The Irish Government needs to have a clear policy on how it will deal with situations like these.
"The Taoiseach's statement is alarming and disturbing," he said.
"Someone who is an Irish citizen has travelled abroad to take part in terrorism, which undermines the very values of our society, the values of democracy, religious freedom and religious plurality. They want to destroy these values.
"People in these situations, or anyone in this position, should have their citizenship revoked, in my opinion."