Irish model Shahira lands job as body double for Kim Kardashian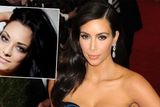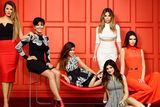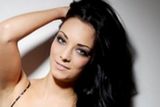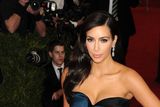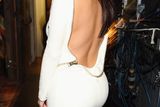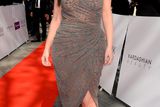 What better way to make a name for yourself in Hollywood than being a body double for Kim Kardashian.
Galway model Shahira Barry's latest job was standing in for the reality star as they were fliming set-up shots for promos of the new season of their E! reality show.
The 24-year-old said she couldn't speak "in depth" about her time on set due to non- disclosure agreements, but said the famous TV family were the same on screen as off.
Audition
Shahira didn't have to audition for the role as a production assistant spotted her while filming a "Subway commercial" a few months beforehand.
"I was booked as Kim's stand-in - I was very flattered and it was definitely a confidence boost," she said.
While she didn't get to see any of the footage, Shahira is confident the promo will be the Kardashian's "best commercial yet".
"I am so sad that I won't get to keep or see any of the footage taken when I was standing in because the concept was so cool and the results looked amazing," she said.
Describing them as "one beautiful family", Shahira said she saw the girls taking copious selfies on set "which went on to get hundreds of thousands, if not millions of likes".
She refrained from asking for a selfie as she was "on set to work and wanted to be professional".
"Kris, Kylie, Kendall, Kourtney, Kim and Khloe were all there along with their glam squad and a large production group," she said.
"I think they are actually better looking in person - not that they could be better looking, but they look the same as they do on TV and in magazines.
"Personality-wise, they were all the same as they are on TV which is refreshing," she added.
Shahira learned a great deal from the famous sisters during the fleeting encounter.
"I feel I learned a lot from watching each girl 'bring it' for the camera," she said.
"They each had their own way and individual style, their personalities came through but the over-all factor was confidence and just working it and going for it 100pc.
"They were all super down to earth as they are on the show," she added.
While she doesn't want to be a stand-in "forever", Shahira said she would do it again as it was "a fun, easy job".
"I had a lot of fun - it was great to meet them and I also got a good first-hand look at their make-up and hair," she said.