Intel 'bomb threat' caller claimed to be from ISIL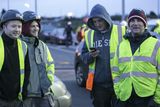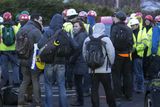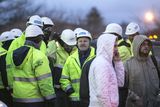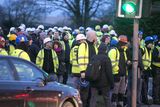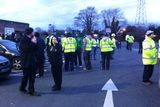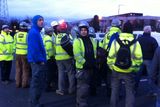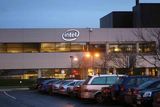 The Intel computer plant was evacuated this morning after a 'bomb threat' from a caller claiming to be from an Islamic extremist group.
Hundreds of employees were forced to leave the facility in Leixlip, Co Kildare, after the phone warning at 6.30am.
Gardai attended the scene and a massive sweep of the multi-million euro facility was carried out.
It is undersood a caller, who claimed to be from the Islamic group ISIL, said there were 12 bombs on the site.
Intel staff trained in health and safety helped direct workers off the campus, and they congregated in the car park of a local shopping complex and community centre.
Separately, gardai confirmed that a "premises in Leixlip, Co Kildare, had been evacuated and gardai were at the scene".
Staff were allowed to return to the facility just before 9am when the all-clear was given and it's understood no suspect device was found.
Gardai are continuing to investigate the nature of the bomb threat call.
Intel employs approximately 4,000 people at its plant in Leixlip.
A construction project is also taking place at the campus which would require a large number of contractors on site.
It is not clear how many employees would have been on site this morning when the security alert was issued.
Traffic around Leixlip and Intel was heavy during the evacuation, with AA Roadwatch reporting that traffic in Leixlip village had come to a "standstill".
Workers at the scene said it was unusual that they had been evacuated from the entire complex rather than just from the buildings.
Intel, which makes computer chips, said last year it has spent $5bn (€3.63bn) over the past three years upgrading its Leixlip plant. It has also been granted planning permission for a facility to make a new line of processors.
cfeehan@independent.ie