Indoor skiing resort planned by Tyrrelstown eviction firm that never got off the ground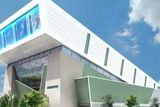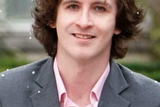 The family at the centre of the Tyrrelstown eviction controversy were behind a planned €100m indoor ski resort and sports centre.
But the development, named Snowtopia, got a cold reception, with planners saying it would be prejudicial to the future expansion of nearby companies and unsuitable for the area.
Twinlite Services Ltd, where brothers Richard (31) and Michael Larkin (34) are listed as directors, is in the spotlight after it wrote to residents of the Cruise Park estate in Tyrrelstown to say their leases would not be renewed.
But the Larkins are also directors of another company, Cobalt Developments, which sought planning permission in late 2008 from Fingal County Council to develop a ski resort.
The company proposed a development of more than 32,000 square metres on a 5.39 hectare site at Mulhuddart, to be accommodated in a five-storey building with an overall height of 47 metres.
Permission
The scheme included two ski slopes, an ice climbing zone, 10-screen cinema and five restaurants.
However, it was refused by Fingal County Council and later on appeal to An Bord Pleanala.
The board refused permission because the land was zoned for "science and technology-based employment" and approval would impact on the ability of a pharmaceutical company to expand.
The proposed cinema would impact on the viability of another cinema at Blanchardstown Shopping Centre, while the lack of infrastructure would create an "unsustainable car-dependent development".
At the time, a spokesperson for the company said it had spent €300,000 on planning and had the backing of an English venture company.
"This was not some pie-in-the-sky idea," the spokesperson said, adding that up to 1,000 jobs would have been created had the project been approved.
Public records show that Richard Larkin, with an address at Dolly's Grove, Staffordstown, Dunboyne, Co Meath, is currently a director of 24 companies. His brother, Michael, with an address at Cedar House, Jealoustown, Dunshaughlin, is listed as a director in 18 firms.
Twinlite is recorded as making 96 planning applications to Fingal County Council, including for the Tyrrelstown project of more than 2,000 units that was developed from the early 2000s.
Its most recent application, which was approved in October 2014, includes plans for more than 170 homes at Church Road, Kilmartin, Tyrrelstown.
It included a link road to the east of Tyrrelstown Educate Together School to connect with Tyrrelstown town centre.
The application required the developers to pay levies of €1.8m.
Cobalt Developments is listed as having made 22 planning applications.
In 2011, it sought to extend permission for a retail park at a site east of the Tyrrelstown district centre, which could not proceed until the N2/N3 link road was completed.
The permission was extended and expires on April 26.
Meanwhile, Environment Minister Alan Kelly has come under pressure from Dublin politicians who believe his department can help more than 60 renting families facing eviction.
Vulture
Residents in Cruise Park, Tyrrelstown, were told they would have to leave their homes after their housing estate was bought by a vulture fund.
However, Mr Kelly's department said it could not help the families find houses as it is a provider of "policy, not housing".
A spokesman said local authorities provided housing.
Fianna Fail's Jack Chambers suggested Mr Kelly could lead the way as he gives funding to councils to build homes.
"This caretaker government hasn't prioritised public housing enough," he said.