'I was body shamed as a kid but I'll be in Cosmo next month,' says Irish model Louise O'Reilly
Modelling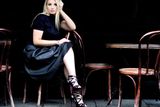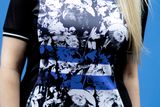 She's Ireland's top plus-size model but Louise O'Reilly revealed she was bullied over her weight when she was younger.
However, the Malahide native is now signed to eight international model agencies and will appear in the next issue of Cosmopolitan magazine.
"Growing up I was always that little bit bigger than everyone else, I had broken my leg a few times and I did definitely gain weight from that," she said.
"I always did feel separate to other people in school - I always felt like there wasn't a fashion outlet there for me.
"I suppose most kids would have picked on me a bit but it was nothing over the top.
"But at the same time I would be quite sensitive to it - it would have been more fat shaming, which is still quite common in schools," she added.
Inspiration
Louise also runs a very successful international blog called Style Me Curvy, with fashion inspiration for curvy girls.
"I started the blog to sort of help girls growing up to have something to look to for fashion inspiration," she said.
"I wanted them to feel like they weren't at a loss or feel left out in society."
The 26-year-old also revealed people used to be shocked when she told them she was a model due to her size. However, Louise believes people's attitudes have changed.
"I'd say about five years ago people were taken aback when I said I was a model," she said.
"I felt had to explain myself all the time but there's been a curvy revolution since then.
"There are more curvy models in Sports Illustrated magazine nowadays and I think people are just a lot more accepting of it," she told Ryan Tubridy on 2fm.
When she was younger, model agents told Louise - who is a size 16 - to lose weight but she says she naturally has a bigger frame.
"I've broad shoulders, hips and a bum - that's just how I'm made. It's all about your proportions."