'I thought I was dying' - student's horror after being set alight in club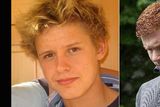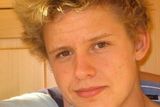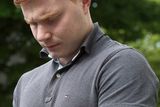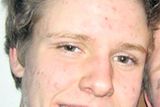 A Dublin medical student who was "burned to the bone" after his Halloween costume was set alight says he has persistent nightmares after the "opportunistic assault".
Matthew Sheridan (24), from Cabinteely, Dublin, was a second-year medical student at NUIG when the horrific attack happened.
He was attending a fancy dress party at Halo nightclub in Galway city when his home-made sheep costume - which he had made by using highly-flammable glue to stick cotton wool to a T-shirt and pants - burst into flames.
Brian Keane (23) from Templemore Road, Thurles, Tipperary pleaded guilty to intentionally or recklessly causing serious bodily harm.
Galway Circuit Criminal Court heard that Mr Keane came up behind Mr Sheridan on the dancefloor, took out his lighter and set fire to Mr Sheridan's costume for no apparent reason. Garda Sean McHugh gave evidence the incident was captured on CCTV at 12.19am on November 1, 2012, when the accused, who was dressed in a Batman costume, came up behind the victim and set his costume alight.
Prosecuting barrister Conor Fahy said people had to use their jumpers and water to put the flames out. The victim, he said, was writhing in agony and he screamed in pain all the way to hospital. He had to be placed in an induced coma.
Garda McHugh said Keane turned on his heels and left the nightclub immediately. However, he voluntarily went to gardai the next day on the advice of a friend. Mr Sheridan stood up in the witness box to show his burned and disfigured hands to Judge Rory McCabe.
He sustained the injuries trying to pull the burning costume from his body. He said he had always dreamed of being a paediatric surgeon, but as part of the little finger on his right hand had fused with his ring finger and had to be partially amputated, he no longer knew if he would realise that dream.
He said he had never received an apology from Keane.
"I was taunted by the knowledge that he was leading a healthy life while I was suffering," Mr Sheridan said. "I was the victim of a faceless, nameless person I did not know.
"I was missing 70pc of my skin and I underwent extensive emergency surgeries. Metal rods were put though my fingers. This attack was unprovoked and sinister and incredibly malevolent. I was tortured because he wanted me to be so. He changed my life forever. He literally burnt me to the bone. My fingers burned off.
"Why could he not just have hit me or kicked me or broken a glass over my head or shot me or stabbed me - anything but fire.
"You snuck up behind me in a dark room and then left me to burn to death," Mr Sheridan said to his attacker.
"I thought I was dying. I begged for the pain to end. The stench of burning flesh overpowered me."
He said there had been no attempt at an apology in the intervening years and no offer of compensation. Mr Bernard Madden SC, defending, said his client had written a letter of apology now and he read it to the court on Keane's behalf.
"I wish you the best. The level of hurt and shame I feel is beyond words," Keane's letter read.
Accepting the attack was not premeditated and the accused had no previous convictions and had pleaded guilty, Judge McCabe said the appropriate sentence was five years.
Following further submissions from Mr Madden, the judge suspended the final 18 months.