I found out about my long lost sister in a throw-away HSE comment - DJ Niall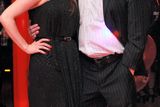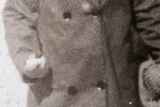 Radio DJ Niall Boylan has been stunned by the revelation "in a throw-away remark" that he has a sister he has never met
Not alone has he never met her but he also never knew they were both in the same mother and baby home in Dublin at the same time.
The shock came in a phone call Niall took while getting into his car four days ago.
It came from the Child and Family Agency Tusla who told him they had a handwritten note with his medical history.
"The woman said she would send me the details and at the end of the short conversation she added 'Oh and by the way you have a sister as well", he told the Herald.
Adopted
"It was like a throw away remark. I'm adopted and I've been trying to find out about my family for 30 years. They knew this. I left my details with them."
Niall is furious that he could have "died without knowing about my sister if I hadn't sent them a letter five weeks ago asking for any update."
He explains that he had heard nothing for years but the recent revelations about mother and baby homes prompted him to send the letter "and then I get this phone call."
The 50-year-old Classic Hits 4FM presenter was born in St Patrick's Home on the Navan Road in Dublin in September 1963.
He was adopted from there at the age of about 16 months by Frank and Elizabeth Boylan who have both since died.
"I've known I was adopted since I was 13 years old. My father told me. Ever since then I have thought about it."
When he could get very little information from the St Louise's Adoption Agency who were in charge of adoptions from St Patrick's Home, he began trawling through records at the Registry of Births office.
"Its illegal for them to give you information if you are adopted but I knew my first name was always Niall and I knew I had been born and baptised in September 1963.
"I also knew my mother was a single mother so I trawled through thousands of births until I found my own birth cert.
"It took me four or five years. I used to go in there every time I had a spare minute."
Mother
Niall took this information to the Adoption Agency and they eventually organised a meeting with his birth mother.
"I didn't know what to expect to be honest but the meeting didn't go very well.
"She was a very timid, quiet woman and in a way I think she had blanked all that from her mind."
His mother was unable to give him any more information than he already had and said she did not know his birth father.
He has not been in contact with her since that meeting.
When he took the call from the HSE run Child and Family Agency the caller revealed his sister had also been in touch with them 10-15 years ago and they had set up a meeting with the sibling's birth mother.
Niall said the caller told him the meeting between his mother and his sister had not gone very well either.
He then asked if he could meet his sister as soon as possible but was told 'oh it can't happen that quickly. It will take until at least the autumn".
Niall said he "couldn't deal with the conversation" at that point and hung up.
He now plans to find his sister himself.
His sister has no idea that she has a brother.
"They knew she was looking for information and they told neither one of us"
"Its shocking the whole attitude hasn't changed in 30 years.
csheehy@herald.ie