'I don't know how it's going to be implemented - we don't have number plates'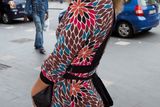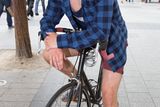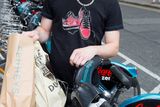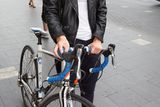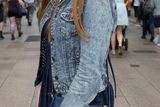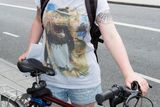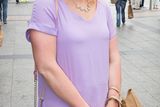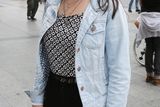 What's the view on the street?
Sian Ni Mhuiri (25), Rialto
I've never had a problem with other cars, they only accident I've ever had has been with another cyclist who was on a path and crashed into me and I broke my kneecap. In my experience people who plan the cycle paths don't have the best knowledge of what cyclists need. I can see how the fine might deter people from cycling on pavement, but I don't think Dublin has enough cycle friendly facilities to always give a better option. Sometimes I think cyclists are dangerous and other times they are cycling defensively.
Nicolazic Yoann (25), Smithfield
They enforce rules for other road users so they might as well enforce them for the cyclists.
Natalie Budni (26), Clontarf
I think the pavement is for pedestrians and the cycles lanes are for cyclists. I try to not cycle on the pavement because I know you're not allowed.
Cyclists should realise that they are not pedestrians. I even try to avoid other cyclists - because they don't look they can be dangerous. I think they should enforce cyclists wearing helmets too.
Ellen O'Malley (19), Lusk
I don't really mind cyclists. I think there should be cycle lanes everywhere because one minute they're on the road and the next they are on the footpath knocking people over. They can't win so I sort of feel bad for them.
Michael Walsh (19), Navan Road
I think it's a bit of a joke, we're out here cycling trying to care for the environment, I think we should be rewarded in a way, not punished. I don't think it's fair. I don't know how it's going to be implemented, we don't have number-plates.
Karen Rooney (25), City West
We notice that when traffic stops the cyclists keep going. They don't care about the Green Cross Code, they keep going anyway. That's really annoying and it's dangerous.
Georgia-May Power (19), North George's Street
I'm pro-cyclists. They should get more benefits because they care for the environment.
Cathy Goulding (21), Cabra
We definitely need to crack down on cyclists, the roads need to be made safer. Considering it's a bicycle I think €40 is fair enough. But from driving I've had a few run-ins with them. They can be aggressive if you don't let them go first and that.