I adore Nigella ... I regret sending cocaine email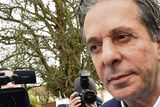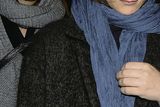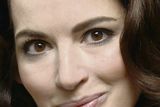 Jennifer Cockerell and Catherine Wylie
Charles Saatchi has told a court he is utterly heartbroken at having lost Nigella, telling jurors: "I absolutely adore her."
When asked if he believed allegations that his former wife Miss Lawson was a habitual cocaine user whose mind was so "addled with drugs" she allowed their staff to spend what they liked, he said: "Not for a second."
Giving evidence in the trial of two of his former personal assistants, Mr Saatchi said it was a "terrible, terrible mistake" that a private email he sent to the TV chef, referring to her as "Higella" and claiming she had been on drugs, has been made public.
Mr Saatchi said: "I'm utterly bereft that this private email to Nigella has come back to haunt us both."
Isleworth Crown Court in west London previously heard that Italian sisters Elisabetta and Francesca Grillo are accused of using credit cards loaned to them by the celebrity couple to spend more than £685,000 on themselves.
DIVORCE
Jurors listened intently as details of the breakdown of Mr Saatchi and Miss Lawson's marriage were played out in the court, taking centre stage over the allegations against the defendants.
The multi-millionaire, who went through a high-profile divorce from the food writer earlier this year, told the court: "I adore Nigella now. I absolutely adore Nigella and I'm broken-hearted to have lost her. I wanted her to be happy."
Mr Saatchi looked exasperated as the now infamous incident outside Scott's restaurant in Mayfair, central London, where he was photographed holding Miss Lawson by the throat, was brought up at least twice during cross-examination.
Anthony Metzer QC, representing Elisabetta (41) asked whether it was during an argument about drugs.
"Was it about her drug use? No," Saatchi said.
Asked by Mr Metzer to explain what he meant in the email he sent Miss Lawson on October 10, in which he said he could "only laugh at your sorry depravity", Mr Saatchi said: "I was very upset. I wasn't laughing, I was broken-hearted."
The email said: "Of course now the Grillos will get off on the basis that you ... were so off your heads on drugs that you allowed the sisters to spend whatever they liked and yes I believe every word the Grillos have said, who after all only stole money."
The email went on: "But I'm sure it was all great fun and now everything is perfect... you got the Pass you desired, free to heartily enjoy all the drugs you want, forever. Classy."
Referring to claims that Miss Lawson was so high on drugs she was not aware what she had or had not permitted the sisters to buy, he said: "The stories that the Grillos were parading was that Nigella had a severe cocaine habit that stretched back a very long time for the entirety of our marriage.
"What I was speculating here was that the Grillos would use this as a defence."
Questioned about the drug-taking allegations, Mr Saatchi told the court: "It was hearsay. I personally have absolutely no knowledge that Nigella has ever taken a drug ever."
He said he and his ex-wife were "very fond" of the sisters, adding: "It gives me great pain to see them in this situation."
Miss Lawson is expected to give evidence next Wednesday.
hnews@herald.ie