How to survive the next 10 days while you're waiting to get paid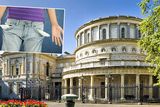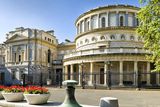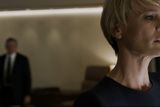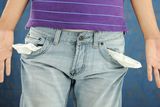 Okay, so you've gotten this far. You're still off the gargle. You're still maintaining a semblance of a nod towards the health kick that you embarked on a week ago.
And there's still some food in the fridge. But that doesn't disguise the fact that you're penniless and there's 10 long days until the next pay cheque. Fear not, here's how to survive the next week and a half with your sanity intact.
1 Take sandwiches to work and quit the coffee
Seems obvious, doesn't it? But you'd be surprised just how many of us ignore that advice and plough out to buy our sambos at lunch time. For city centre prices, you'll end up paying between €4 and €5 for a sandwich. That's €20-€25 a week. Throw a drink into the equation and you won't have much change from €30. That's almost €50 before payday that could be put to better use.  The same goes for your morning coffee. Bring a flask with some homebrew in it. You'll be saving yourself at least €2.50 to €3 a day. It all adds up.
2 Leave the credit card at home
You may still have some wiggle room on your credit. Consider yourself lucky. However, even if there's some space on it, don't be tempted to take out a few quid on it to tide you over – you will be crucified on the interest rate.
3 Have a no spend day or two if you can
Load up the Leap card and pack the sandwiches. Whether you're at work or are off, you'd be surprised how easy it is to get through the day by spending no cash. We've tried it and once you're properly prepared, you'd be surprised how little you think about spending money when you have no intention of doing it.
4 Take in some free culture for the weekend
The city is full of places to visit for free. The sort of places we often overlook when we've actually got cash in our pocket. Try the National Gallery on for size. Lines of Vision, an exhibition of Irish writers' inspirations is currently on there and it's rather good. And even if you're not a regular visitor, stick your head into the gallery and simply have a moosie around. It's a safe bet you'll find something to enjoy. But if museum heritage is more your thing, the National Musuems in Kildare Street, Merrion Street and Collins Barracks are always worth a visit. The Tara Brooch and the Ardagh Chalice are still pretty awe-inspiring - no matter how many school tours you saw them on.
Still in the mood for knowledge? The Science Gallery's brilliant exhibition Blood is still running. Billed as 25 provocative works that 'explore the scientific, symbolic and strange nature of blood', the show is recommended for ages 15 upwards. The best news? It's free too and runs until 25th January
www.nationalgallery.ie www.museum.ie; www.dublin.sciencegallery.com
5 Catch up on your TV
"Yes, fine," you roar. "That culture is grand for the weekend but what will I do at night?" That book which has been gathering dust on the shelf? The boxset that you bought in HMV last year and promised you'd have finished in a week? Now's the time to take those bad boys down. Oh, and if you really want to be cheeky about it, sign up to Netflix, watch as much as you can - House of Cards, Marco Polo, all those movies - and then quit before your free month expires.
6 Throw some pot luck dinner 
So you want to actually do something with friends that doesn't consist of sitting round and staring at the googlebox? Why not throw a potluck dinner party. Someone brings a starter, you do the mains and someone else does the dessert. Simples. f you're not drinking during the month, that's  about as expensive as it gets. Plus, you can get all 'Come Dine With Me' and set boundaries like all dishes have to be prepared for under a tenner. Brings that  competitive edge to the proceedings.
7 Flog those presents you don't want
Another jumper you have no intention of wearing come your way at Christmas? Why not try selling it? There's any number of websites that will cater for your unwanted gifts. Try eBay (www.ebay.ie); Buy &Sell (www.buyandsell.ie) or Donedeal (www.donedeal.ie). Chances are, you'll make some cash and get rid of some of that stuff that's been clogging up your precious space.
8 Clear out the cobwebs
So you're off the gargle? Good. That'll help things too. And you won't have a hangover at the weekend, which is always nice. At the time of writing, the weather is forecast to be cold but clear in Dublin weekend so it's a great time to take a scenic Leinster walk. There's any number of cracking strolls around the province. Try some of these on for size - Howth Head in Dublin, Collins Bog in Abbeyleix, Laois, Brey Greystones in Wicklow, Sandymount in Dublin, Dollymount Strand in Dublin,  Avondale Forest Park, Wicklow, Avoca in Wicklow, The Molly Loop, Co. Louth or Dollar Bay in Wexford. They're all beauties and you'll be blown away by the scenery.
9 Look for deals when you're out
Man cannot live on baked beans and toast alone. So if you have an overwhelming desire to go out, make sure it's a financially friendly night out. Restaurants and bars are like ghost towns at this time of the year as everyone finds themselves in the same boat. Any number of restaurants are doing deals at the moment – Milano are doing a two-for-one deal on main courses from Monday to Friday and after 5pm on Sunday. All you need is a token available in the Herald.
10 Get to know your own city again
Fancy getting to know your city again in the warm tender embrace of someone who actually really knows what they're talking about? Sandeman's are offering a free walking tour of the city which starts in Dame Street at 11am every morning. The walks are free but the guides will accept tips. We've done one and they're brilliant.
http://www.newdublintours.com