How gang target escaped five previous shootings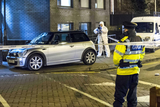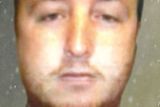 March 26, 2014: Michael Frazer is shot twice - in the arm and chest - in a church car park in Clondalkin. He flees the scene in his car while gangland criminal James 'Nellie' Walsh is arrested after he shoots himself in the leg in the botched hit. 'Nellie' is now serving 10 years in jail.
July 2014: Gardai intercept an assassination team in the South Circular Road area who they believe were on their way to murder Frazer. These same mobsters - who are senior members of the Kinahan cartel - are also arrested by gardai in January 2015, dressed in disguises and ready to pounce on separate targets. On both occasions, the duo are released without charge.
August 1, 2014: Frazer is lucky to survive after being targeted by gangsters outside a pub in Firhouse at 9pm. Frazer is lured to a meeting in the car park of a pub in the south Dublin suburb when a masked gunman walks up to his car and tries to open fire.But the weapon jams and Frazer rushes to nearby Tallaght Garda Station to report the incident.
August 17, 2014: Armed gardai rush to Brickfield Park in Drimnagh after Frazer makes a panicked call to gardai saying that he has seen a man outside the house he was staying in wearing a balaclava.
January 3, 2015: Two heroin addicts from the Ballyfermot area are arrested and questioned about another failed murder attempt on Frazer at Islandbridge. Gardai believe that his life was saved when the airbags went off in his BMW car after it was rammed while he was sitting in a car adjacent to Islandbridge Court Apartments and Bellevue Apartments in Islandbridge. Senior Kinahan cartel figures are again suspected of direct involvement.
August 7, 2017: Two known associates of the Kinahan cartel stop in a van on the Kylemore Road in Ballyfermot at around 8pm as they are allegedly on their way to shoot Frazer. A loaded handgun and a can of petrol are recovered in the intelligence-led operation.