Gavin has overseen the evolution of the greatest team ever to play game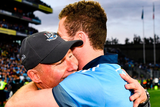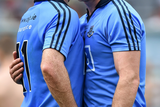 Dublin: The Chaos Years hit the bookshelves last October - an evocative telling of a very different era, both tantalising and troubled, for the Sky Blue football fraternity.
From chaos to crowning glory … the transformation is now complete.
As Stephen Cluxton hoisted Sam to the heavens and the Hill erupted, you wondered if even a small parcel of his inscrutable mind was casting a glance back on his first decade with the county. Back to a time when Dublin tried, and tried, and kept on failing, in pursuit of that elusive one-in-a-row.
And now they have five.
Given the backdrop of the 'nearly noughties', culminating in that scorched earth annihilation by Kerry in 2009, it's hard to fathom that Dublin have reached this historic zenith of achievement: the first ever five-in-a-row at senior level in either code.
Stratospheric
The fact they have achieved this stratospheric benchmark against Kerry, after two gargantuan contests, will make it all the more gratifying if you're a true Blue; and galling if you hail from football's fallen Kingdom.
But the records don't end there. Dublin have now become the first county to snare Sam on seven occasions in the same decade.
They can boast a record unbeaten championship run stretching back over five years and 37 matches, incorporating 34 wins and three draws.
In the process they shattered another century-old record - Wexford's run of 18 consecutive SFC wins - before the hot streak finally ended at 22 with this year's final draw.
And now for the scary bit: we don't know when, or if, this journey will end. Saturday night may have felt like the perfect full stop for several Sky Blue veterans who have lost their starting berths; but the team itself is going nowhere.
While everyone else frets about the future, though, here's a reminder how Dublin got to five ...
It started with a 27-point demolition of the Longford innocents. Back then, on the last day of May, 2015, there was no 'Drive for Five' entry in the Oxford-English dictionary of Gaelic football clichés, Kerry having preferred the ring of 'five-in-a-row' in the countdown to their aborted cakewalk coronation of 1982.
Dublin weren't talking about two-in-a-row, let alone three, four or more, because they were still in the midst of addressing the previous year's August Horribilis against Donegal.
Looking back through the prism of those last five years, it's easy to conclude that this was the making of football's greatest team, Jim Gavin's second Sky Blue iteration.
They may have been slightly less flamboyant, and far less recklessly gung-ho, than the Dublin of 2013 and '14.
But as a collective, they were even greater than the sum of their stardust parts.
Defensively solid and streetwise. Voracious hunters of man and ball. Magnificently methodical and ultra-efficient in possession. Calm in a crisis - however seldom that occurred. And utterly ruthless at the business end of the matches that mattered.
They have been tested, for sure, but only Mayo (persistently) and Kerry (in 2016 and even more so this month) came close to ending their reign. And yet, as referenced above, there was no talk of five-in-a-row when they faced Longford in that 2015 Leinster SFC quarter-final.
Back then, Dublin were merely intent on rebounding from that shock-and-awe Donegal ambush. Afterwards, they were characterised as naïve gun-slingers who reckoned they could outscore anyone. Yet, from the ashes of that defeat emerged a stronger and more resolute team.
Never again
Never again would Gavin allow his defence to be plundered as they were by Ryan McHugh & Co in 2014. Dublin leaked three goals that day. The following summer they conceded just four in seven games - and only 83 points.
The switch of Cian O'Sullivan from midfield to centre-back - with a sweeper's brief - with the key jigsaw piece in their restructured line-up. Towards the business end of last summer (as recurring injury curtailed his game-time) and again this summer, O'Sullivan's on-field presence has become far less pivotal.
But their defensive shield has stayed structurally sound for the most part, even if Kerry threatened to bring the house down two weeks ago and, to a lesser extent, during Saturday's first half. The concession of just three goals in nine games speaks volumes.
At the other end, meanwhile, Dublin kept on scoring at a remorseless rate. Low percentage pot-shots from distance or unforgiving angles became an endangered species, the fraught closing stages of the drawn final being a rare exception.
And Dublin had no shortage of ultra-efficient shooters. Thus, even as the rightly venerated triumvirate of Bernard Brogan, Diarmuid Connolly and Paul Flynn moved to the bench, or temporary exile, or even retirement, the twentysomething generation became utterly indispensable.
Up front, that meant Ciarán Kilkenny, Paul Mannion and Con O'Callaghan - a trio born to grace the Croke Park stage. Behind them, Brian Fenton has become the midfield mainstay, the man who cannot be beaten - and a ghosting goalscorer to boot. Further back, Jack McCaffrey provides the super-sonic propulsion.
Five legends still in their mid-20s - or even younger, in O'Callaghan's case. Now you wonder why Dublin, even as we speak, are 4/6 to make it six on the spin next year?
For all the chorus of praise generated by this team's stellar consistency, there have been some voices of grumbling dissent and carping caveats.
Naysayers
Firstly, so the naysayers complain, there's the money argument: Dublin have enough advantages already (the Croke Park venue factor, a soaring population) without HQ pumping so much resources into coaching and games development in the capital.
Whatever about creating a monster, the GAA has been left with a horribly lopsided Leinster championship. Dublin's pre-eminence has been magnified by the relative failure of those closest to them.
That early mauling of Longford, back in 2015, was a signpost of things to come: during this five-year odyssey, Dublin have won their 15 provincial fixtures by a cumulative 264 points. Do the maths: an average cakewalk margin of 17.6 points.
Leinster was already on its sick bed before Dublin set their sights on worldwide domination; now it appears all but clinically dead.
Neither Kildare nor Meath, the only two feasible pretenders, appear any closer to bridging the gap after their latest punishment beatings in June.
Jack O'Connor, the man who masterminded that very Kerry coup in '09, is now bound for Kildare ... but he doesn't have the Gooch to call on and he doesn't have Dublin of the chaos years to contend with.
Instead, next summer, the Kerryman must dare to dream that he can bring down the greatest team of all time. And after yesterday, that's official.