'Habitual' sex predator Gary Glitter may face more abuse charges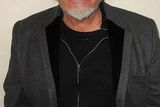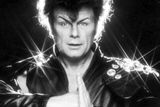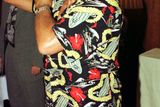 "Habitual sex predator" Gary Glitter could face further charges after he was convicted of sexually abusing three young girls.
In 2012, Glitter – real name Paul Gadd – became the first person to be arrested as part of the Operation Yewtree investigation that was launched in the wake of the Jimmy Savile scandal.
Glitter (70) was yesterday convicted at Southwark Crown Court in London of one count of attempted rape, four counts of indecent assault, and one count of sexual intercourse with a girl under 13 – an offence which carries a maximum sentence of life imprisonment.
He was cleared of two counts of indecent assault and one count of administering a drug or other substance in order to facilitate sexual intercourse.
PREDATOR
Speaking outside court after the verdict, Detective Chief Inspector Mick Orchard from Operation Yewtree said: "Paul Gadd has shown himself to be a habitual sexual predator who took advantage of the star status afforded to him by targeting young girls who trusted him and were in awe of his fame.
"His lack of remorse and defence that the victims were lying makes his crimes all the more indefensible. I am pleased that the jury were able to see through this," he said.
He added that he wanted to thank the victims for their bravery in coming forward and speaking out about their ordeals.
"Paul Gadd was the first individual arrested under Operation Yewtree," Mr Orchard added. "This goes to highlight the complexities involved in dealing with offences of this nature and our determination to pursue all lines of inquiry and, wherever possible, present these cases before the courts."
When asked whether any other complainants had come forward during the course of the trial, a Met spokeswoman said: "Officers have received other information and it is currently being assessed."
Glitter was at the height of his fame when he preyed on the youngsters, who thought no-one would believe their word over that of a celebrity.
He attacked two girls, aged 12 and 13, after inviting them backstage to his dressing room and isolating them from their mothers.
The 12-year-old, who had been drinking Moet champagne, was invited back to his hotel room where he told her that comic Spike Milligan had a gun and was after Glitter for sleeping with his wife.
Read More:
After her mother was taken from the room by his manager, Mike Leander, the youngster was led into a bedroom where the star had sex with her.
The 70-year-old's youngest victim was less than 10-years-old when he crept into her bed and tried to rape her in 1975. The glam-rocker suffered a spectacular fall from grace when he admitted possessing 4,000 images of child pornography and was jailed for four months in 1999.
In 2002, Glitter was expelled from Cambodia over unspecified allegations, and in March 2006 he was convicted of sexually abusing two girls, aged 10 and 11, in Vietnam.
Glitter, from Marylebone, central London, denied all the allegations.
He is the fourth high-profile scalp to be claimed by the Metropolitan Police's Operation Yewtree which has already seen former Radio 1 DJ Dave Lee Travis and PR guru Max Clifford convicted of historic sexual offences.
He will be sentenced at Southwark Crown Court on February 27.
Remanding Glitter in custody, judge Alistair McCreath ordered pre-sentence reports.
hnews@herald.ie