Graham Dwyer's former girlfriend says he 'pretended to stab her during sex'
Emer McShea is the mother of Mr Dwyer's adult son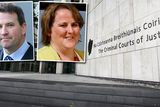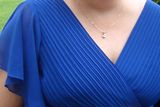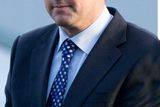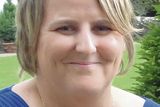 Andrew Phelan and Sarah Stack
GRAHAM Dwyer's ex partner has told the jury in his trial that he used to bring a kitchen knife into their bedroom and pretend to stab her during sex.
Emer McShea said he had told her this was his fantasy while they were in a relationship, but he never actually did it.
Ms McShea also said they had a son together and last November, Mr Dwyer sent him a birthday card with a note saying he was "sure of an acquittal".
She was giving evidence in the trial of architect Graham Dwyer this afternoon.
Mr Dwyer (42), of Kerrymount Close, Foxrock, is pleading not guilty to the murder of Ms O'Hara (36) at Killakee, Rathfarnham on August 22, 2012.
Ms O'Hara, a childcare assistant from Killiney, was last seen alive near Shanganagh Cemetery in Shankill that day.
Her remains were found by a dog walker in undergrowth in the Dublin mountains on September 13, 2013.
The prosecution maintains Mr Dwyer killed her for his own sexual gratification.
Read More:  
Led through her evidence by Sean Guerin SC, for the prosecution, Ms McShea said she was in a relationship with Mr Dwyer in the early 1990s, when they were in college.
In 1992, she gave birth to their son, Sennan McShea.
"One night in the course of the relationship, you had a discussion with him about fantasies," Mr Guerin said.
"Yes," Ms McShea agreed.
"He told you that his fantasy involved stabbing a woman while having sex with her," Mr Guerin said.
"Yes, that is right," Ms McShea replied.
"He began to bring a kitchen knife into your shared bedroom and he would pretend to stab you during sex," Mr Guerin said. "I don't think he actually did it."
Ms McShea agreed.
Read More:
The court heard gardai showed her still photographs from CCTV footage from Ms O'Hara's apartment complex in Belarmine Plaza and she was able to identify Mr Dwyer in them.
The dates were January 21, 2012, June 23, July 11, July 12, August 13 and August 15 that year.
"I was shown stills initially, and then I was shown video clips," she told the jury.
The court then heard that in November last year Ms McShea came home from work one day and while collecting her post she noticed a card addressed to her son.
Read More:
It was in Mr Dwyer's handwriting so she made contact with her son and opened the card at his request.
It was a birthday card and a note inside read: "Everything going well here, all forensics clear and we are sure of an aquittal now that we have a mountain of evidence that it was a suicide."
Mr Dwyer's adult son Sennan McShea also took the stand and agreed with Mr Guerin that in the summer of 2006 he spent some time in Cork with his grandparents.
He said he was 14 at the time and had been smoking in secret, and his grandmother found out and told his father.
"You had planned telling him yourself," Mr Guerin asked.
"But I hadn't actually got around to it," Mr McShea replied.
Read More:
Mr Guerin said his father "hit the roof" and gave him a lecture on the dangers of smoking and got very upset by it.
"That's right," Mr McShea, who was dressed in a dark suit, replied.
The court heard that Mr McShea was living in Ballyshannon, Co Donegal, in July 2012 when he was texted by his father who was working on a hospital in Letterkenny.
The text was from an 087 number, which Mr MsShea said was the "only phone I'm aware of".
"I was actually in my home address in Ballyshannon and he collected me and we went to Bundoran together," he said.
The 22-year-old agreed with Mr Guerin that he also identified his father in a booklet of CCTV images Belarmine Plaza.
He was also asked if, in November 2014, he gave his mother permission to open up a card believed to be from his father and pass it on to Det Sgt Woods.
"I did yes," he replied.
Read More: 
Mr Dwyer's younger brother, Brendan Dwyer, was also called by the prosecution on day 22 of the murder trial.
He was asked by Mr Guerin if he told gardai in October 2013 about the last occasion he met his brother at Blind Strand in Cork in early September 2013.
"Myself, my dad, Graham, our brother James and James' brother-in-law," were there, he said.
Read More:
This was the third consecutive trip and before that Sennan had gone with them, he agreed.
Neither Ms McShea, her son Sennan or Brendan Dwyer, were cross-examined by Mr Dwyer's legal team.
The trial continues before Mr Justice Tony Hunt and a jury of seven men and five women.