Graham Dwyer trial: Garda team 'sought records for over 450 mobile phone cells'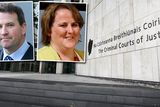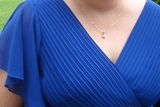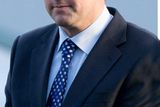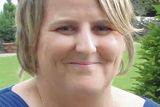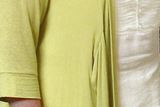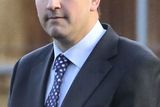 By Andrew Phelan and Sarah Stack
GARDAI investigating the disappearance and death of Elaine O'Hara requested details from more than 450 mobile phone cells, the Central Criminal Court has heard.
The jury in the trial of Graham Dwyer was also told that a phone number registered to Ms O'Hara was among five numbers whose records were sought by investigators.
Gardai sought call records for her number between a date in 2011 and the date she went missing.
Read More:  
Conor O'Callaghan, engineer with Vilicom Engineering Ltd, which works with telecom operators in relation to data, was giving evidence in the trial this morning.
Mr Dwyer (42), an architect of Kerrymount Close, Foxrock, is pleading not guilty to the murder of Ms O'Hara (36) at Killakee, Rathfarnham on August 22, 2012.
Mr O'Callaghan told Sean Guerin SC, for the prosecution, that among the data he provided to the gardai was for a mobile phone number, 086-3311207.
Read More:
The customer name was recorded as Elaine O'Hara with an address at Ardmeen Lodge, Newtownpark Avenue, Blackrock, a date of birth of March 17, 1976 and an activation date of December 12, 2000.
Call records were provided for the dates October 28, 2011 to August 22, 2012.
Records were also provided for a second number, 086-1759076.
Read More:
This was an unregistered prepaid number that had been activated on September 15, 2011 and purchased at 02 Retail, Grafton Street on November 30 that year.
Read More:
Records showed top-up credits were applied to the number on July 3, 2012 at 4.40pm and at 3.52pm on December 1, 2011.
Mr O'Callaghan said information from 458 unique mobile phone cells by O2 had been compiled, including the ID for each cell, its address location co-ordinates and antenna location.
He also supplied coverage plots for 46 individual cells from Telefoncia O2 radio-based stations, showing the strength of signals.
Read More:
In cross-examination, he told Ronan Kennedy BL, defending, that there were well over 1,000 cell IDs in the Dublin area.
The jury was then shown several maps of mobile phone cells.
The trial continues before Mr Justice Tony Hunt and a jury of seven men and five women.
Yesterday, Mr O'Callaghan told Mr Guerin that he provided call data records on behalf of O2 Ireland for the number 086 1759151.
The data provided included information in relation to the purchase of the phone and credit topping up.
This was an unregistered, prepaid Nokia 1616 that was bought with a prepaid SIM card at the O2 Store on Grafton Street on November 30, 2011 at 4.30pm.
Read More:
It was topped up on August 18, 2012 through Paypoint at 1.27am; at 1.39pm on July 24, 2012 through An Post; on December 30, 2011 at 4.05pm through Paypoint; and on December 1, 2011 at 7.21am through Payzone.
The jury had heard gardai investigating the disappearance of Elaine O'Hara requested records for a total of five mobile phone numbers from telecom providers
Detectives sought the data through Chief Superintendents Peter Kirwan and John Gilligan for the numbers 086 3311207, 086 1759151, 083 1103474, 086 1759076 and 087 2100407.
request
Chief Supt Kirwan agreed with Ms Guerin that he had to satisfy himself that the information being sought was information that should be sought and he then made the request to the service providers.
He sought subscriber details and data for a specified period. His office then acted as a recipient for the information and passed it on to the investigation team
Read More:
Chief Superintendent John Gilligan said he also carried out this task in the Crime and Security Section and was responsible for requests coming in for three of the phone numbers.
hnews@herald.ie