Graham Dwyer Trial: Elaine's blood, and semen matching the accused, found on mattress
Mattress and bean bag cover had stab cuts to them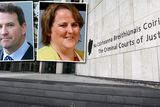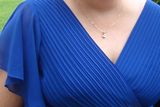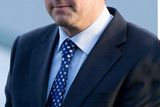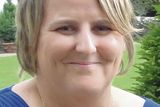 Andrew Phelan and Sarah Stack
ELAINE O'Hara's blood was found on the mattress on her bed as well as on a bean bag cover in her apartment and both had "stab cuts" on them, the Central Criminal Court has heard.
Semen stains found on the same mattress had a DNA profile that matched the accused, Graham Dwyer's, the jury was told.
A forensic scientist confirmed the findings of the tests as he gave evidence this morning in Mr Dwyer's trial.
Mr Dwyer (42), an architect of Kerrymount Close, Foxrock, is pleading not guilty to the murder of Ms O'Hara (36) at Killakee, Rathfarnham on August 22, 2012.
Read More:
Ms O'Hara, a childcare assistant from Killiney, was last seen alive near Shanganagh Cemetery in Shankill that day.
Her remains were found by a dog walker in undergrowth in the Dublin mountains on September 13, 2013.
The prosecution maintains Mr Dwyer killed her for his own sexual gratification.
Read More:
Dr David Casey, who is attached to the Forensic Science Laboratory at Garda Headquarters, told the jury he examined items found by gardai in searches at Killakee Wood, where Ms O'Dwyer's skeletal remains were found and another site a short distance away, as well as her apartment at Belarmine Plaza, Stepaside. He also examined items found in searches at Roundwood Reservoir and at the home of Mr Dwyer, as well as vehicles that had been at that address.
Dr Casey told Sinead McGrath, for the prosecution, that he received a mattress taken from Ms O'Hara's apartment and semen was found on five areas.
Read More:
A full DNA profile matching that of the accused was found on three of the areas but he was not able to determine when they were deposited.
The chances of the DNA profile coming from someone not related to Mr Dwyer was "less than one in a thousand million," he confirmed.
There was a partial profile matching the accused's on the two other semen stains and on a non-semen stain.
Dr Casey said he was given a number of other reference samples including one from Robert Cullen Jones. The DNA profiles from Mr Cullen Jones and the other reference samples were excluded as possible sources of the stains.
There were additional low-level DNA elements that did not constitute a DNA profile.
He also carried out DNA profiling on four areas of blood staining on the mattress, two of which had holes.
The DNA profiles from those areas matched Ms O'Hara.
Read More:
The jury heard there were five stab or cuts and three small holes on the top end of the mattress. A bean bag cover that was found had blood stains that matched Ms O'Hara and there was also a stab cut to the material.
No semen was found on the bean bag.
Dr Casey also tested a black PVC dress with laces found in Ms O'Hara's apartment, but there was no semen in it and there was insufficient DNA on the knots of the lace on its front or on the zip.
There was also insufficient DNA from a gas mask, lighter or a bottle of 'Passion' taken from the apartment, however there was at least two people's DNA on a rope seized.
These were not strong enough to interpret any further, he told the court.
Read More:
Dr Casey agreed that he also examined several items seized in Killakee Woods, where Ms O'Hara's remains were found, and from a second site a short distance away.
A pair of black tack suit bottoms found to be in poor condition and covered in mud, dirt, staining and vegetation staining and the inside was stained from animal or insect activity, the court heard, however there was no semen or blood inside.
There were three holes to back right thigh area if the clothing, and the crotch area was cut, but the scientist was "unable to rule out animal damage as a cause of damage", the court heard.
There was also insufficient DNA from a waist band tie on the bottoms, or on another piece of clothing, he added.
Dr Casey said he also examined two condoms and a condom wrapper which was found at a second site near where Ms O'Hara's remains were found.
Tests showed DNA on semen found on the inside and outside of one of the condoms was profiled for an unknown male and the accused was excluded, he said.
Considering the length of time the condoms had been at the scene, he said
"Over time condoms would discolour and degrade because of exposure," he said when asked about how long they had been at the scene.
He added that both were used, in good condition, and given the absence of weathering, they were only there recently and not over a year.
Dr Casey also examined a spade found in the same area and found no blood on it.
A sample was taken from the handle for skin cells and it showed low level partial DNA profile from at least two people, but it was too low to analyse further, the court was told.
Elsewhere, Dr Casey was involved in an examination of three cars from Mr Dwyer's family home – two Freelanders and an Audi TT.
He said he visually examined the vehicles for blood before using Blue Star chemical spray, a florescent light which highlights dried blood.
"After extensive searched of the vehicles there was no blood present," he said.
Ms O'Hara's DNA was not found in any of the vehicles.
Under cross examination, Dr Casey told defence barrister Ronan Kennedy again he found Mr Dwyer's DNA on the blooded mattress in her room.
"I found Mr Dwyer's full DNA on three of the spots, and partial on two other sports," he said.
"So out of five semen stains, three were full, two were partial and two were non semen stains."
Dr Casey said he, with the gardai, decided which items from her apartment to test for DNA, including the rope.
"If people handle ropes or garments you'd shed skin, ropes are abrasive, as it is I picked up at least two people on the rope," he added.
The trial continues before Mr Justice Tony Hunt and a jury of seven men and five women.