Gavin faces Connolly dilemma ahead of tactical battle with Tyrone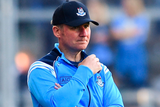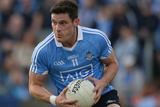 Jim Gavin reserved his shortest answer during Saturday's press conference for a question about the most intriguing element of the build-up to Dublin's next match.
What now for Diarmuid Connolly? His vice-captain's 12-week suspension elapses on August 26, neatly a day shy of an All-Ireland semi-final with Tyrone that judging by Saturday evening's twin hidings in Croke Park, has all the necessary components for an epic.
Whether 12 weeks of competitive deprivation discounts immediate re-inclusion, Gavin wasn't inclined to speculate.
Connolly's form is unknown to anyone other than those in Dublin's inner sanctum.
The last he was seen on a pitch was against Carlow that day in Portlaoise where Connolly cut a frustrated figure long before his brush with Ciarán Brannagan.
The team haven't exactly missed him in the meantime although neither have they experienced the sort of gut check coming for them in three weeks' time.
Wisdom
"We'll just have to see," was Gavin's curt response to the Connolly question on Saturday night.
It could be argued that if Gavin had no doubts about starting Connolly in the 2015 All-Ireland semi-final replay after attending a DRA hearing until roughly 3am the night before, he is unlikely to question the wisdom of plunging him immediately back into the team after a suspension.
Where he fits in is another interesting questions.
Eric Lowndes, a high-performing member of Dublin's defence during the Leinster campaign, played in one of the half-forward spots usually occupied by Connolly on Saturday evening in what initially appeared to be a man-marking role on Monaghan's play making wing-back, Karl O'Connell.
"Eric has had an exceptional season and it was just a different role for Eric," was Gavin's explanation.
"He's a very agile, fast, strong player. I thought he did really well for us in that game.
"Did a lot of covering … a lot of penetrating runs as well."
Dublin's almost complete domination meant Lowndes' defensive works weren't too closely inspected.
On the one hand, it would seem a natural spot to bring Connolly into were Gavin to revert to stylistic type in his half-forward line.
On the other, Lowndes has been an efficient component all year and chief among Gavin's list of 'to dos' between now and August 27 will be devising a plan to limit the surging influence of Peter Harte.
Alternatively, Gavin could move Con O'Callaghan closer to goal or switch James McCarthy back into Dublin's defence and play Ciarán Kilkenny or even Connolly himself in midfield but all that's certain now is that none of this will be revealed until close to throw-in in three weeks.
And that Gavin has more impressive options than at any other time in his spectacularly successful reign.
On Saturday, Paul Flynn and Michael Darragh Macauley got their first game-time of the year.
Flynn entered the game on 51 minutes and immediately made himself busy and scored a point, although his movement seemed somewhat restricted.
Macauley came on six minutes later and showed for everything with typical high energy.
He bobbed and weaved and ran hard at goal and provided his knee holds up, the 2013 Footballer of the Year provides a hugely dynamic option for Gavin from reserve against Tyrone.
Asked of the importance of giving two such influential and experienced players game-time after such a barren summer, Gavin simply stated: "It's important to get the players who are in form, give them matches.
"And both of them have been."
Others, including Kevin McManamon and Dublin's 'find' of 2017, Niall Scully, never even made it on to the pitch on Saturday.
"One of their strongest characteristics is that sense of collective," Gavin said.
"They realise they are the sum of their parts. Of course they all want game-time.
"And as a management team, we do understand that. But if they don't start, they're willing to come on and play whatever part they're asked to play.
"Obviously some guys didn't play today and they'll be disappointed. But I know when we get back on the park next week, they'll be as determined as ever to represent the Dublin jersey as best they can," he concluded.