Gardai vow crackdown on 'super-heroin' smugglers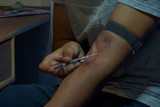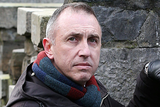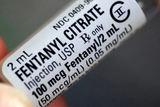 Ken Foy, Martin Grant and Laura Larkin
Gardai have vowed to crack down on the smugglers importing "super-heroin" into Ireland.
The deaths of five young people in their 20s and 30s across the country have been linked to fentanyl, a powerful painkiller and a synthetic form of heroin being sold by mobsters.
Two people in Cork have died as a result of taking fentanyl while three deaths in Dublin have also been linked to the drug.
Experts say the smallest amount of fentanyl is enough to kill.
Sources said dealers are not marketing the drug as synthetic heroine, so users do not know how lethal it is.
Isolated
Authorities expected fentanyl - the same drug that killed music legend Prince - to arrive, but were "hoping that it wouldn't".
"Gardai don't know the prevalence of it," a source told the Herald. "It's yet to be established who's bringing it in, or how it's being brought in.
"It's something the gardai are keeping a close eye on. They're determined to put a stop to it."
The source added that although five deaths have been recorded, solid information only becomes available after a length of time.
"It was originally thought the drug was isolated to one area and that it wasn't a national issue," said the source.
"Although we don't know the prevalence, we know it has been consumed by people in different parts of the country."
Other sources also believe the five people killed by fentanyl "are not the only people who have taken the drug".
Tony Duffin, of the Ana Liffey Drugs Project, said there is a fear among clients of the charity that they are being sold the potentially deadly drug instead of heroin.
However, he has heard of only one user who said he had been approached by a dealer who claimed to be selling the "new, stronger heroin".
Despite the lack of information on the ground, he said drug workers are taking fentanyl very seriously.
"We accept that there's an issue because there were five deaths and an alert sent out," said Mr Duffin. "We take it very seriously, and we did loads of harm-reduction information sessions with clients as to how to keep themselves safe in their drug use.
"They could be buying fentanyl and when they don't know what they've taken they need to know what to do in the case of an overdose. There's more to be done when we find out more.
"There's a fear among drug users - they're frightened because there is an increased risk of overdose.
"I would be worried about it becoming widely available and seeing an increase in overdoses."
Mr Duffin, who has long campaigned for medically supervised injection centres, said that when they are introduced, new drug trends will be much easier to spot.
"When we have injecting facilities we will know much sooner what's going on and what's available," he said.
Legislation concerning supervised injection centres is due to begin moving through the Dail when politicians return to Leinster House next month.
The centres allow drug users to inject drugs with medical staff, usually nurses, on standby to intervene in the case of an overdose.