Gardai question Emma Murphy's ex over attack claims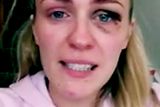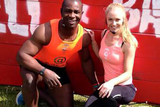 Ken Foy Crime Correspondent
A 29-year-old fitness instructor, whose partner posted an online video in which she outlined how she had been brutally attacked by him, has been formally interviewed by gardai.
Millions of people have viewed the video posted by brave mother-of-two Emma Murphy, which shows her with a swollen face and black eye.
Her former partner Francis Usanga has given a detailed statement to gardai about the alleged assault, after meeting officers by appointment at Ballymun Garda station on Monday evening.
Mr Usanga was not arrested and is understood to have given a full account of his version of events before being released without charge.
READ MORE:
A file on the case will now be prepared for the DPP with sources saying last night that "charges are likely".
When contacted by the Herald yesterday, Mr Usanga, who has appeared as a fitness guru on RTE's Today show and has also acted on TV3's Red Rock soap, said he did not wish to comment further on the incident.
"Everything is with the solicitors at the moment. I'm sorry but I cannot comment any further," he said.
READ MORE:
In her tearful video, Ballymun woman Ms Murphy told how she decided she was no longer going to be a victim of domestic abuse and had decided to leave her partner.
The story and video were picked up by major news outlets in Britain, Australia and the US.
She said she had been physically assaulted and subjected to mental cruelty by her former partner whom she described as the "love of my life".
At the weekend Mr Usanga, who once played hurling for the Dublin minors, gave a newspaper interview in which he admitted that he hit Ms Murphy.
He told how he would love to see his ex-partner and give her a personal apology and he claimed he did not punch the mother of his two children with a clenched fist.
"I should never have raised my hand to her. You should never hit a woman or use violence," he said, adding that there had been two other violent altercations with Ms Murphy.
He also confirmed Ms Murphy's claim that she found out he was having a baby with another woman days before she gave birth to their second child.