Gang feud linked to dad's shooting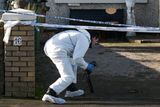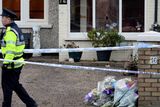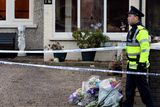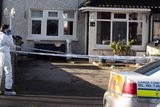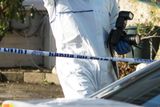 By Ken Foy Crime Correspondent
Gardai are investigating whether a feud between a 'new breed' of ruthless gangsters – some just teenagers – led to the murder of an innocent dad.
Retired truck driver Edward Nugent (64) was not believed to be the intended target of the gun attack that killed him, senior sources have confirmed.
Mr Nugent was blasted twice through the glass of his porch on Harty Avenue, Walkinstown, after he answered a knock on the door at 9.30pm on Sunday.
Detectives are now investigating whether the target of the attack was a young man known to Mr Nugent who has links to criminals from the Crumlin/Drimnagh area known as the 'new breed'.
Read More:
These youngsters have taken over the mantle from older criminals like 'Fat' Freddie Thompson and Brian 'King Ratt' Rattigan in the Crumlin and south inner city areas of the capital.
Considered just as brutal and dangerous, the thugs have been involved in a series of tit-for-tat attacks over the past number of months which have included arson attacks, assaults, shooting at properties as well as bomb attacks.
All involved in the new wave of feuding are aged under 30 and many are just teenagers who were just children when the first phase of gangland feuding broke out in the locality in 2001.
Gardai have mounted dozens of major operations against them and until Sunday night managed to prevent a murder after years of violence between the factions.
Read More:
One of these young gangsters is south inner city criminal Aaron Rattigan (25) who fled the capital after receiving numerous death threats in 2013 – his family home was attacked when a pipe bomb exploded on a windowsill of the house in January of that year.
Sources said that the intended target of Sunday night's murder had been associating with criminals connected to Rattigan's faction who have been involved in a feud.
Rattigan is the first cousin of jailed heroin kingpin and convicted murderer Brian 'King Ratt' Rattigan and has been heavily involved in crime for years. But Sunday night's intended target has not been involved in any of the criminality Aaron Rattigan has been linked to, according to sources.
It also emerged last night that gardai are investigating whether the intended target of the hit owes a drugs debt to a dangerous local gang and was involved in an inner-city fight last month.
However, sources have discounted speculation that he was targeted over a massive recent drugs and firearms seizure.
Gardai said there will be an increase in armed gardai patrolling the area for fears that the intended target's associate will carry out a revenge attack.
It is understood that Mr Nugent was shot with a handgun at least twice, once in the head and once in the chest.
The gunmen then drove away in a car that was found burned out a short distance away on Esposito Road. The firearm used in the murder was not recovered in the burnt-out car.
Mr Nugent's son Thomas was in the house at the time of the killing, along with his partner. Mr Nugent's wife, Ann, was out at the time.
Yesterday, his other son, Kieran, told the Herald that his father had no involvement in crime.
"My father was a very ill man. He had suffered heart attacks and strokes and had just been in bed for 11 days with the vomiting bug and the flu," said Kieran.
"If you hit him, he wouldn't even be able to defend himself, let alone shoot him.
"Dad was never involved in any crime. Whoever did this got the wrong man. They are scumbags with no value for life. They shot an innocent man," Kieran added.
His devastated son said that Mr Nugent had a hobbie of renovating old boats.
The massive investigation is being led by gardai based at Crumlin Garda Station who are appealing for witnesses to come forward and have had to deal with a number of feud-related incidents in recent months.